For the past 10 years since the underground transformation of Shibuya Station on the Toyoko Line, Shibuya has undergone its largest redevelopment ever, with the station's ever-changing maze-like structure. This redevelopment has led to the closure and relocation of numerous long-standing bars, leaving many bar enthusiasts feeling a sense of loss.
Shibuya has always been known as a city for the youth, and its drinking establishments have predominantly consisted of shot bars, neo-izakaya, and stylish bars, rather than the nostalgic Showa-era bars found in other major terminals like Shinjuku and Ikebukuro.
However, even in Shibuya, tucked away in the gaps of the redevelopment area, there are several time-honored bars that have continued to thrive for over 50 years. In this article, we will introduce you to these iconic establishments adorned with red lanterns, which still stand amidst the glittering tech companies, tourist-oriented facilities, and trendy urban development initiatives by Railway Corporation.
1,"Toritake"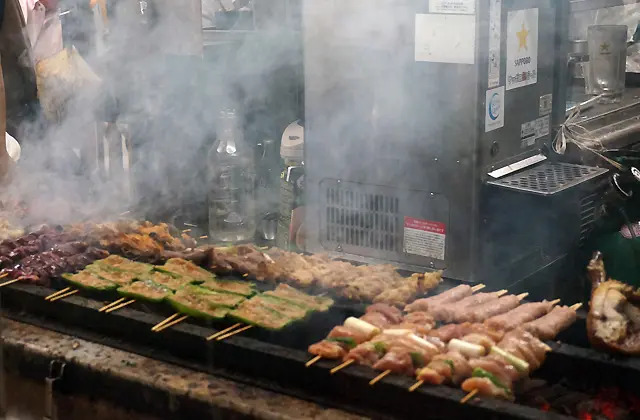 Toritake is one of Shibuya's renowned traditional yakitori (grilled chicken skewers) restaurants, celebrating its 60th anniversary this year. The establishment is led by the third-generation proprietress. In addition to yakitori, they also serve dishes like "tori-nabe" (chicken hot pot) that have been part of their menu since the beginning, offering a wide range of delicious chicken cuisine.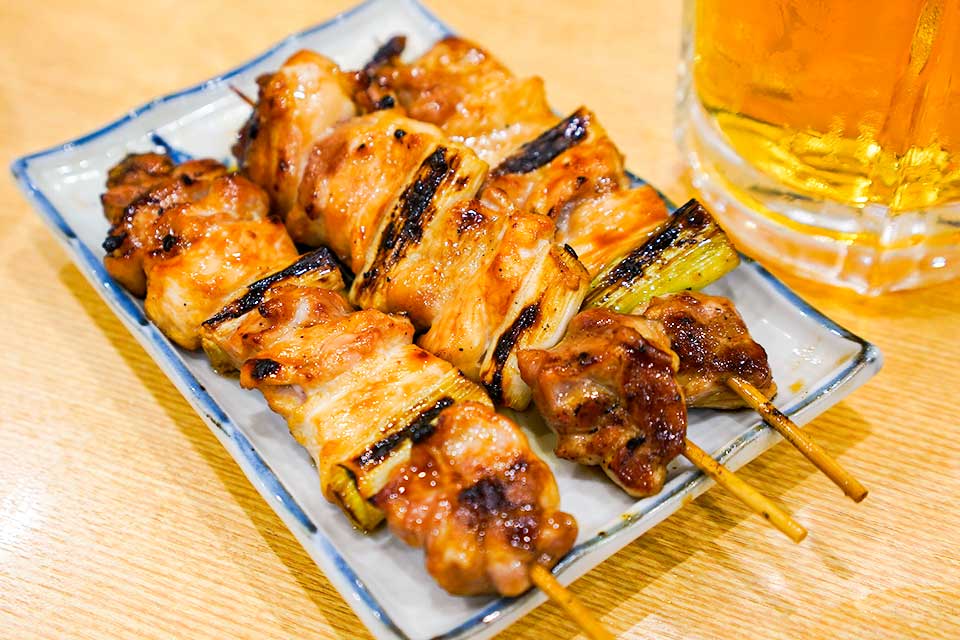 Operating continuously from lunchtime until late at night, Toritake attracts many customers who enjoy daytime drinking. The massive charcoal grill on the first floor emits smoke throughout the operating hours.
What sets Toritake's yakitori apart is its enormous size. They even offer grilled eel, skewered generously for kabayaki-style preparation, with each skewer being more than twice the size of a regular yakitori skewer.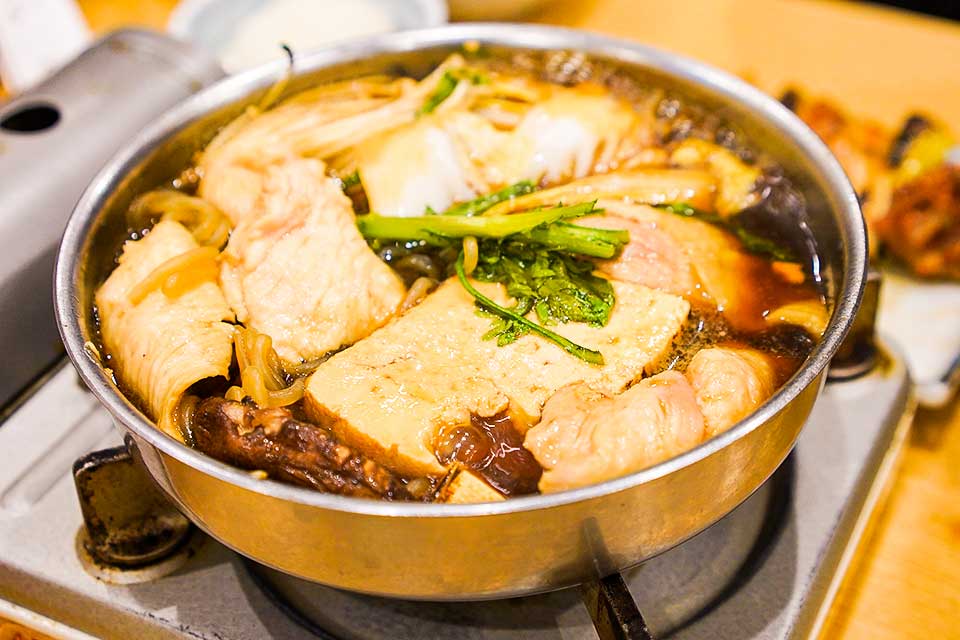 The secret to its popularity lies in the exceptional quality of their chicken. They meticulously prepare fresh whole chickens in-house, ensuring outstanding freshness as they are served on the same day.
For the past 60 years since its establishment, Toritake exclusively serves Sapporo Beer, maintaining a longstanding partnership.
Address: 1-6-1 Dogenzaka, Shibuya-ku, Tokyo
Opening Hours: 12:00 PM – 11:30 PM
Closed on Sundays (Open every day)
Established in 1963
2,"Tachinomi Fujiya Honten"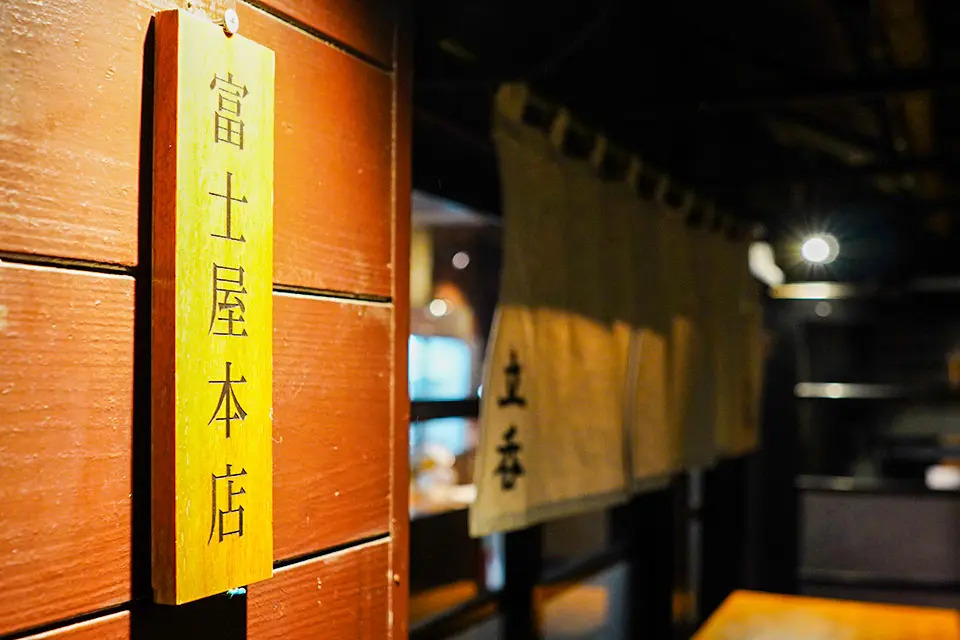 Fujiya Honten, a popular standing bar in Shibuya, celebrated its 60th anniversary this year. Despite temporarily closing down due to redevelopment five years ago, it was once the busiest standing bar in Shibuya, with more than 50 people packed inside every day and a constant flow of customers.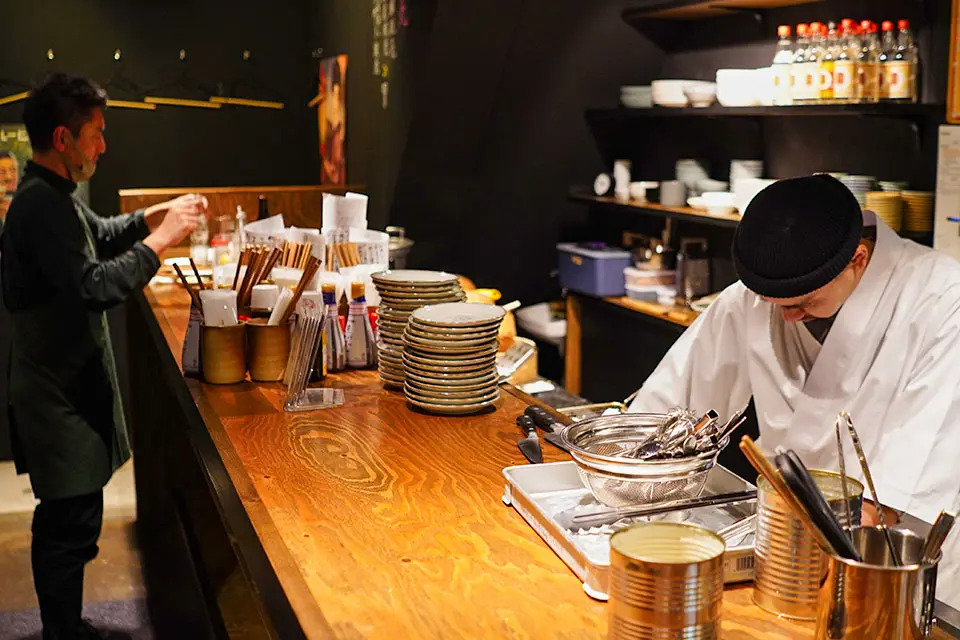 However, like many others, Fujiya Honten fell victim to the wave of redevelopment, and despite being mourned by many, it had to close its doors. After several years of silence, in 2022, thanks to the passion of its fans and stakeholders, it made a remarkable comeback.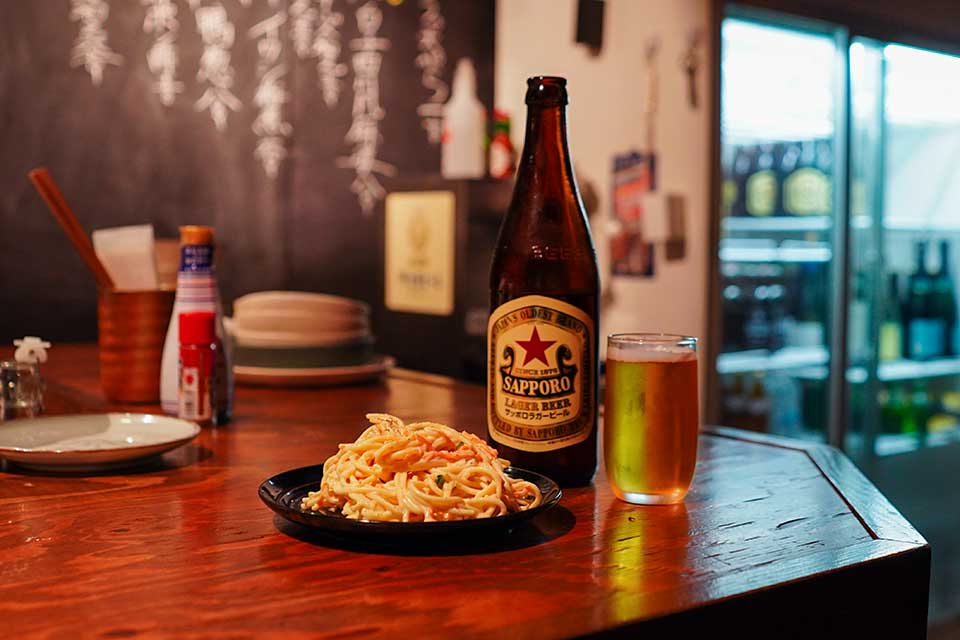 Although the new location and building of Fujiya Honten are different from before, it remains a standing bar where customers enjoy their drinks without seating.
The popular dishes from the past have also made a comeback. It feels like stepping back in time when you enjoy a bottle of beer with mayonnaise-flavored spaghetti salad.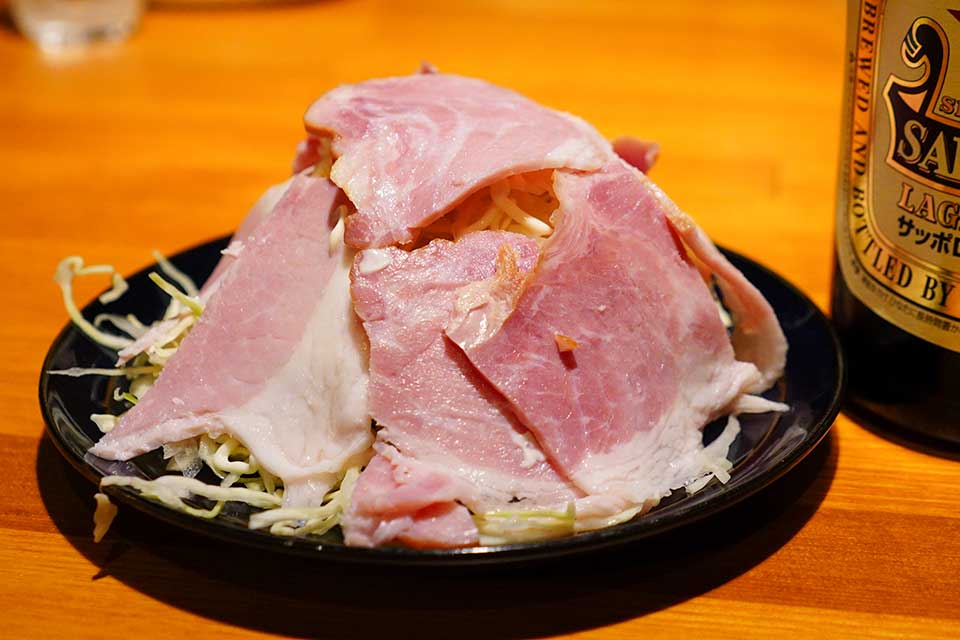 The iconic "Ham Cabbage" dish, originating from Fujiya Honten and now found in various izakayas throughout Tokyo, has also made a comeback in its original style.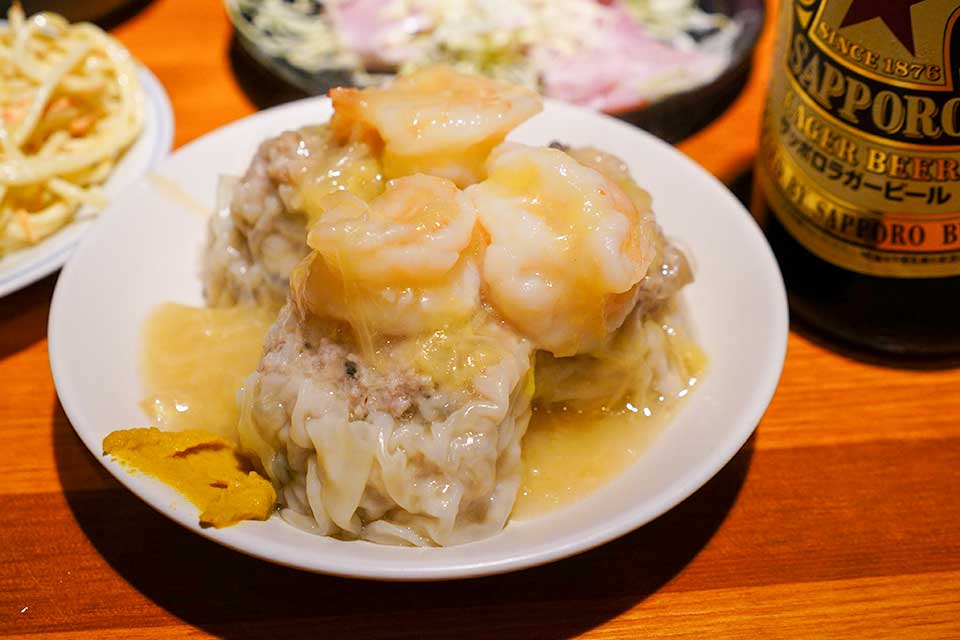 In line with the current needs and location of Shibuya, the menu has been revised, and a new signature dish, a large steamed dumpling, has been introduced. These dumplings are meticulously wrapped and steamed on the counter's inner side. The idea was conceived by a seasoned chef who previously worked at Sangenjaya and Grill Bar Fujiya Honten.
Address: 16-10 Sakuragaoka-cho, Shibuya-ku, Tokyo
Opening Hours:

Monday to Friday: 5:00 PM – 10:00 PM (Last Order at 9:00 PM)
Saturday: 4:00 PM – 10:00 PM (Last Order at 9:00 PM)
Sunday, Public Holidays: 3:00 PM – 8:00 PM (Last Order at 7:00 PM)

Closed: No scheduled holidays (Open every day)
Opening Date: November 24, 2022 (Previous location opened in 1971)
3,"Toriichi"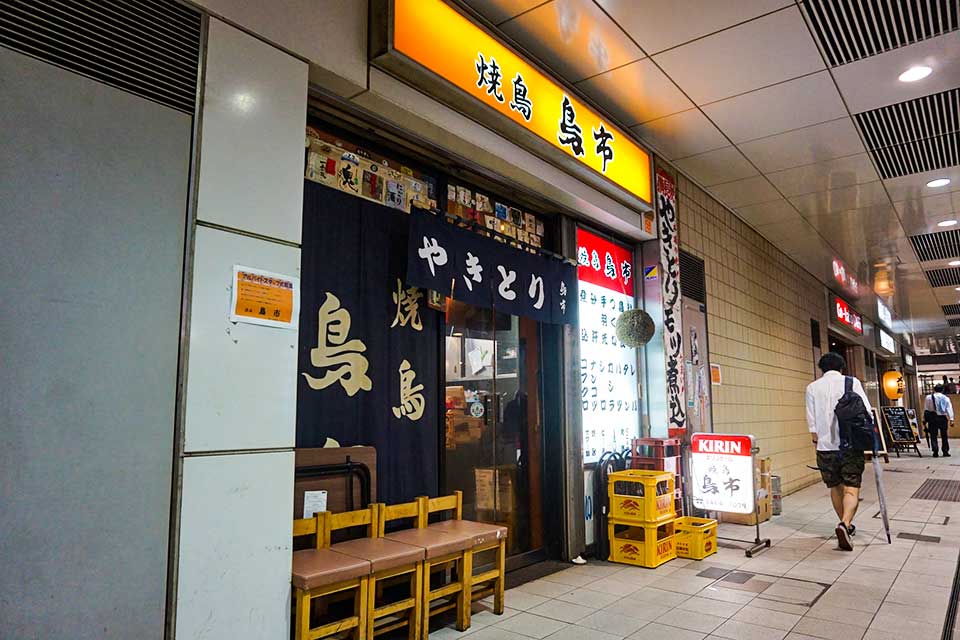 Although it has been relocated to the first floor of Shibuya Mark City due to past redevelopment, Toriichi is a long-standing yakitori and izakaya establishment that was founded in 1963, celebrating its 60th anniversary. In addition to grilled chicken skewers, they also serve pork intestine skewers.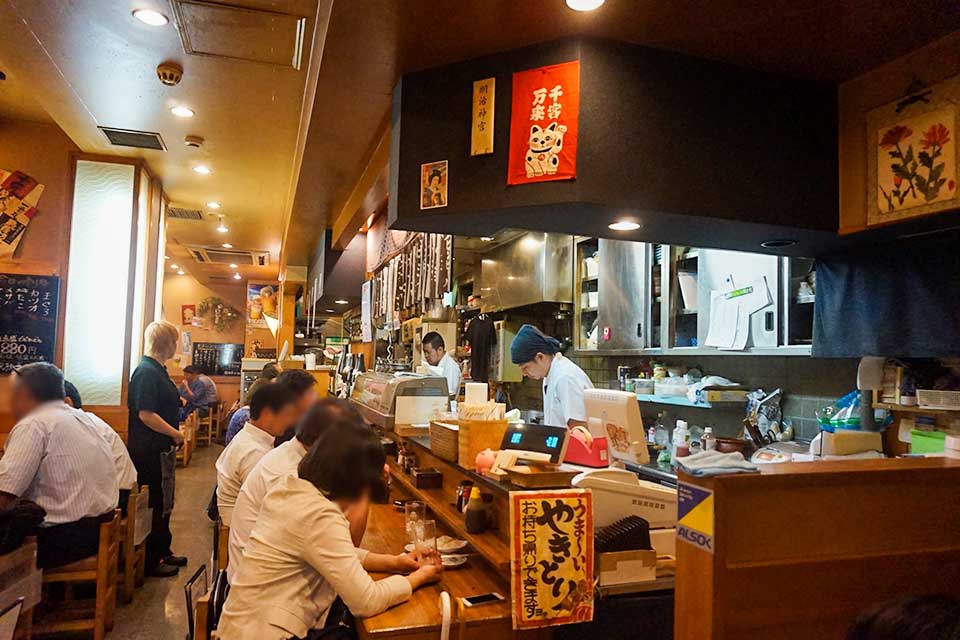 The restaurant is spacious and has a sense of cleanliness. The counter seats are often occupied by regular customers, and the table seats are filled with familiar groups of fathers enjoying their banquet.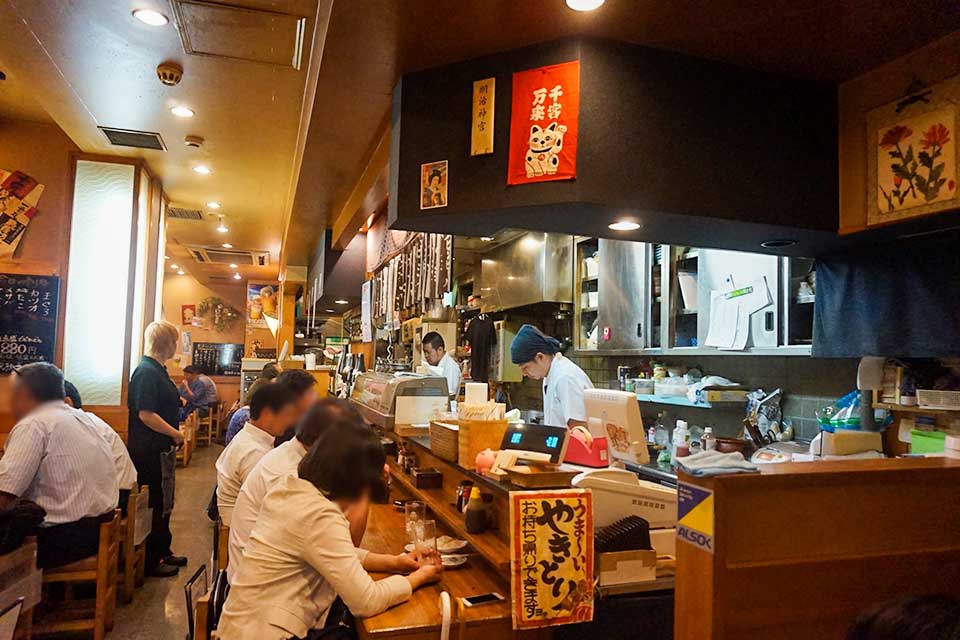 A popular combination is the set of four skewers: tongue, heart, white meat, liver, along with the "Kumotama," an omelet with plenty of green onions. The Kirin Lager draft beer served from the keg is always in excellent condition, so I recommend starting with a toast of refreshing draft beer!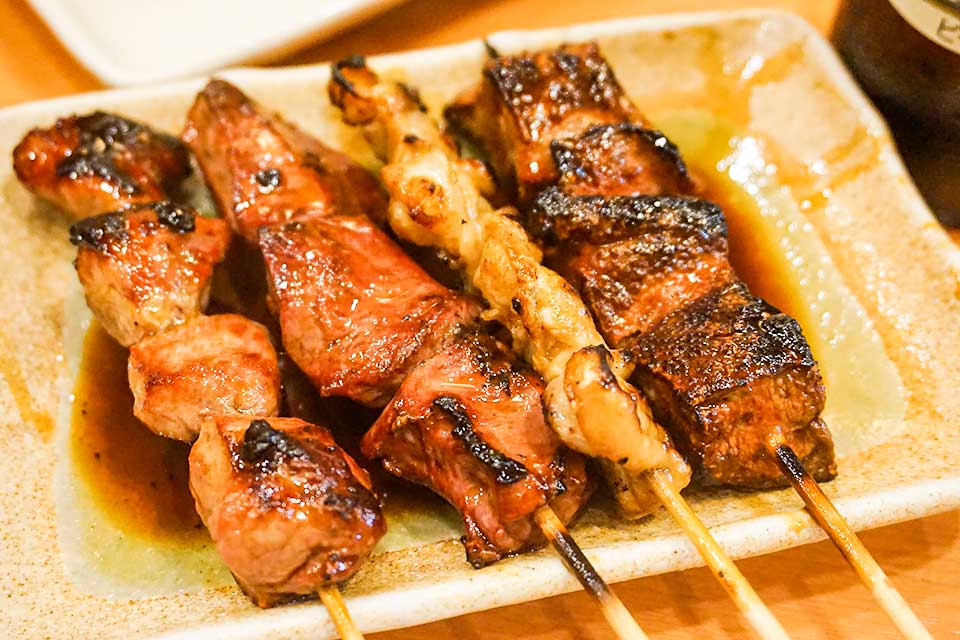 Despite being located directly below Shibuya Station on the Inokashira Line, Toriichi is a nostalgic izakaya where you can enjoy a leisurely conversation.
Address: 1-4-19 Dogenzaka, Shibuya-ku, Tokyo
Business Hours: 17:00-23:30
Regular Holiday: Sundays
Established: 1963
4″Yamaga"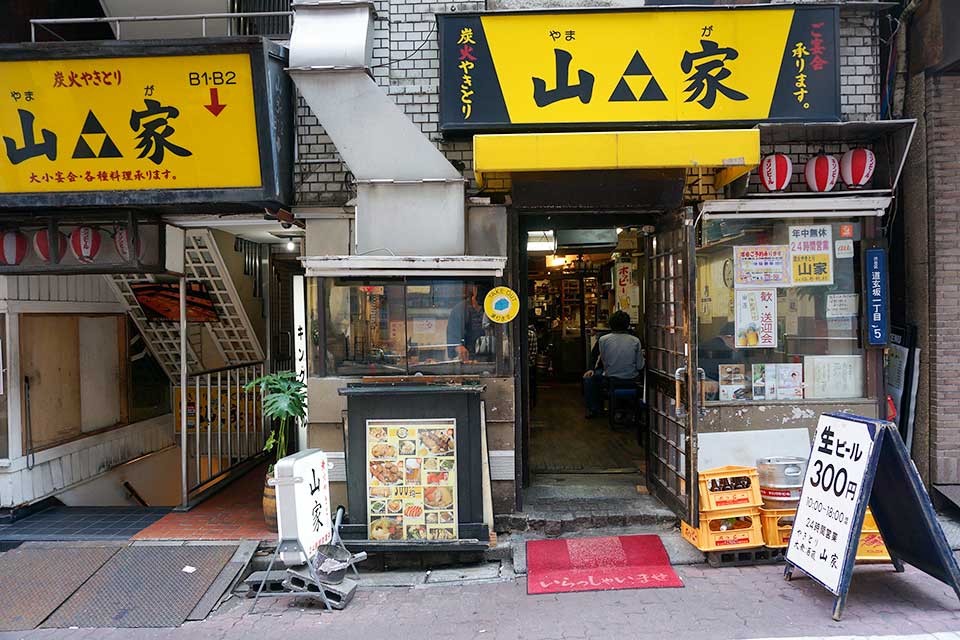 When it comes to the "yellow shop" that operates 24/7, 365 days a year in Shibuya, it's none other than Yamaga. Despite being open even in the middle of the night, the prices are reasonable! It serves as a shelter for bar enthusiasts. (*Note: The main shop operates from 8:00 to 23:00)
Established in 1947 (Showa 22) as a dry goods store, Yamaga evolved into its current form by starting a bar during the period of rapid economic growth.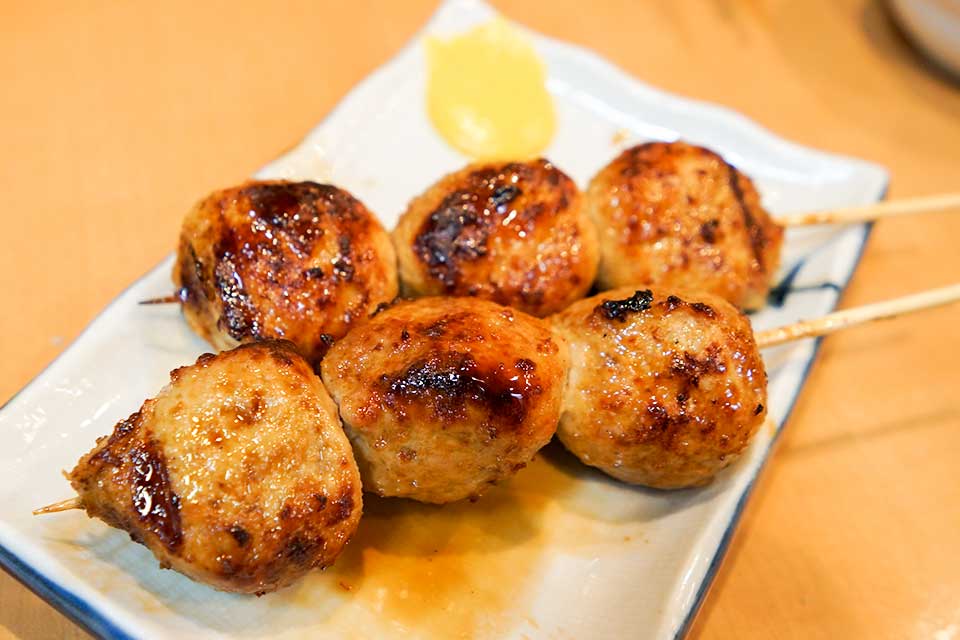 Affordable, quick, and offering a wide variety of dishes, Yamaga is a place where you can rely on and find comfort with the mentality of "if you go to Yamaga, everything will be fine."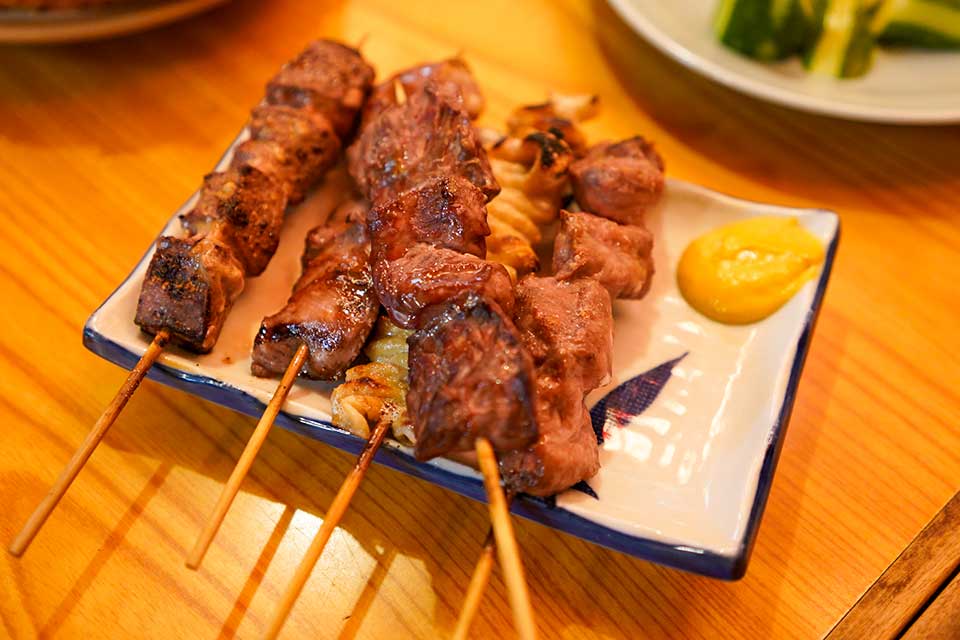 Their signature dish is yakitori cooked over charcoal. It may not be flashy, but it has a comforting taste that welcomes anyone, anytime.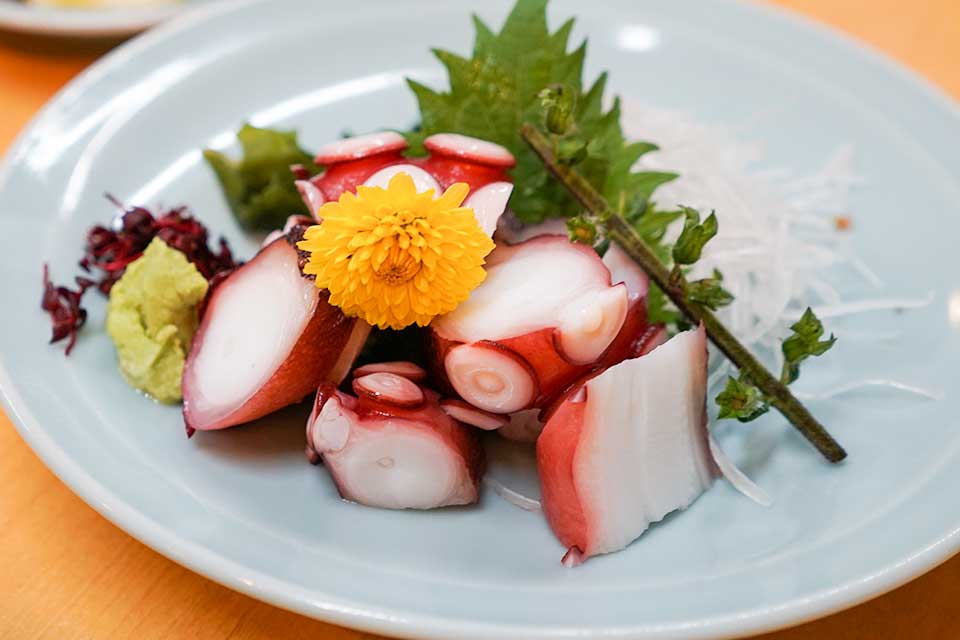 With a combined total of over 100 seats between its branch and main shop, Yamaga is housed in a massive establishment. It presents a rich sense of the Showa era, the complete opposite of the glamorous image of Shibuya. From 9:00 in the morning until 18:00, you can enjoy Kirin Lager draft beer for only 300 yen, making it a great deal. So, if you're unsure during the day, start off here!
Address: 1-5-9 Dogenzaka, Shibuya-ku, Tokyo, The Renga Building 1F
Business Hours: 24 hours
Temporary reduced hours from November 28th, closing at 22:00
Open on Sundays
Regular Holiday: None (Open year-round)
Established: 1947
5,"Torisei"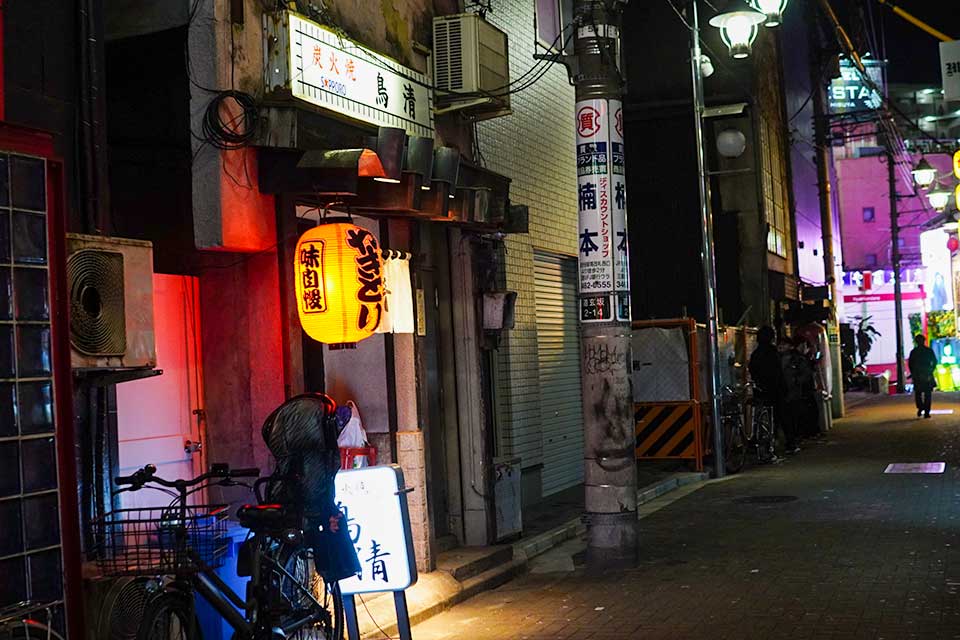 Torisei is a longstanding yakitori restaurant located in Hyakken-dana, with a history of nearly half a century. Originally situated in Koibumi Yokocho, where the current "SHIBUYA109" stands, it later relocated to its current location. Since 2005, the daughter of the previous proprietress, who was 27 years old at the time, has been carrying on the family legacy and managing the restaurant.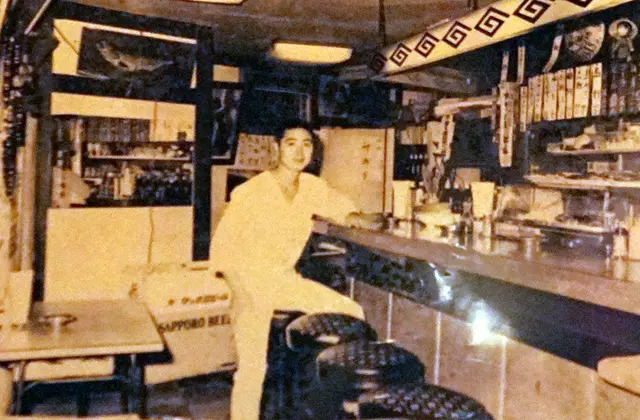 The counter is usually filled with regular customers, but occasionally, performers returning from nearby event halls also stop by, attracting a diverse clientele.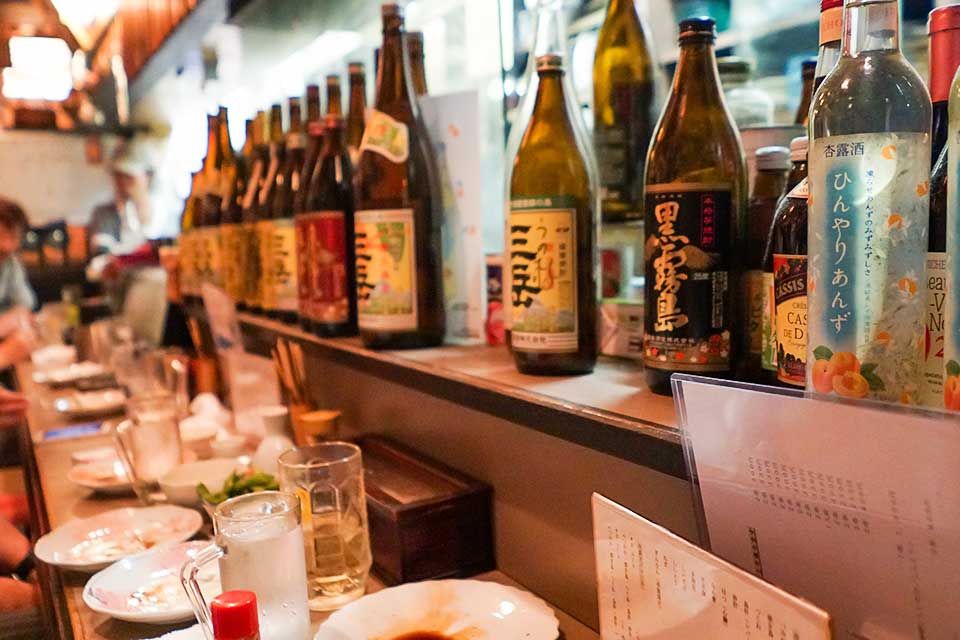 The yakitori, Tochio age (fried tofu pouches), and Satsuma age (deep-fried fish cake) prepared over charcoal have a comforting and delicious taste.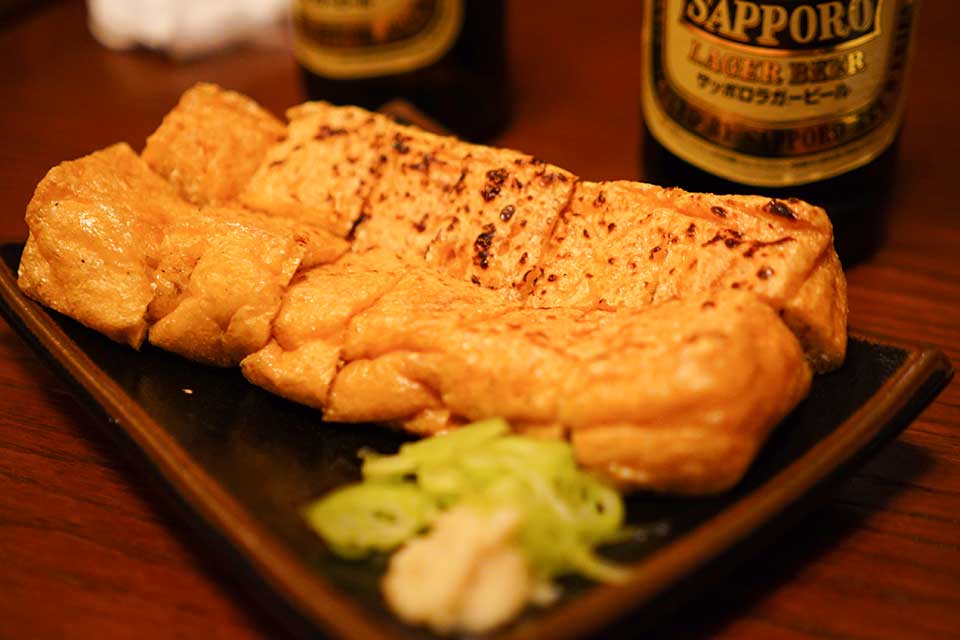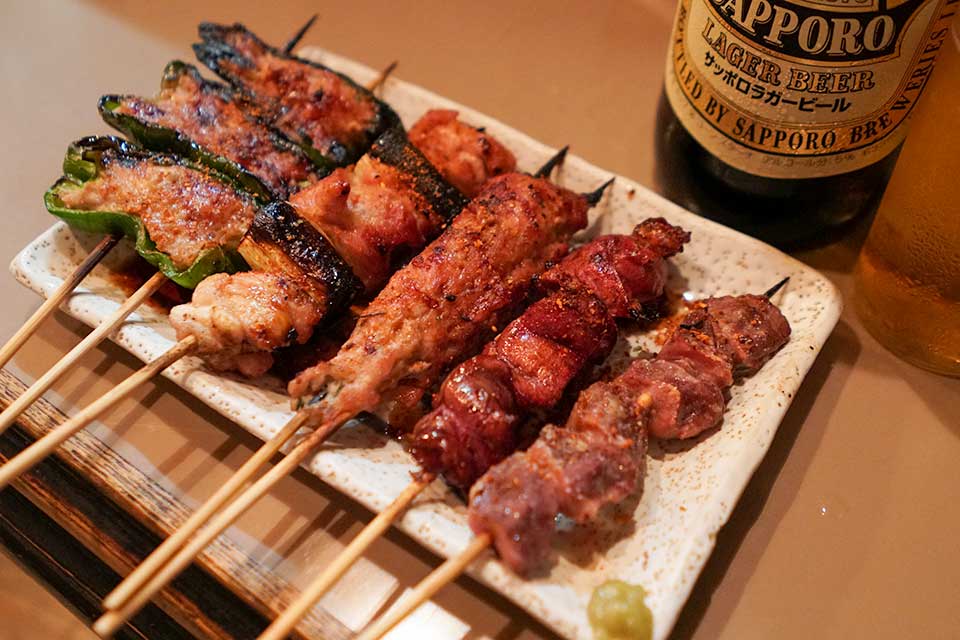 The depths of Hyakken-dana may be intimidating to those unfamiliar with the area, but stepping into this venerable establishment feels like entering a different world. We highly recommend paying a visit to this unique gem.
Name: Torisei
Address: 2-14-18 Dogenzaka, Shibuya-ku, Tokyo
Business Hours: 18:00 to 24:00 (Closed on Saturdays and Sundays)
Established: Around 1970
6,"Takogiku"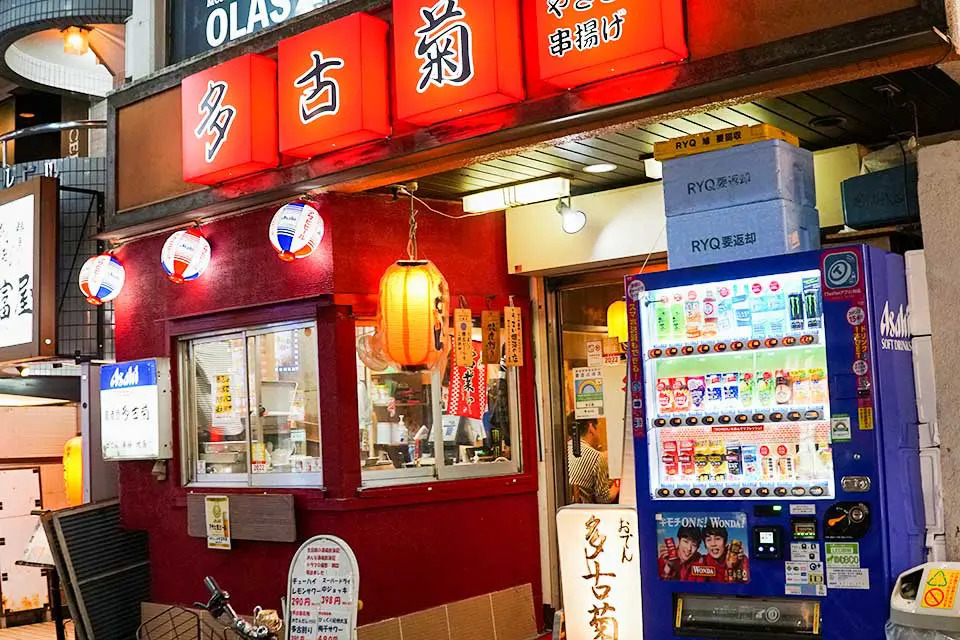 Established in 1970, Takogiku is a spacious izakaya located in Shibuya's Dogenzaka area. With seating for 80 guests, it serves as a reliable haven for drinking enthusiasts, open year-round. Despite its appearance as a corporate-operated establishment, it is actually a family-run business, currently managed by the second generation.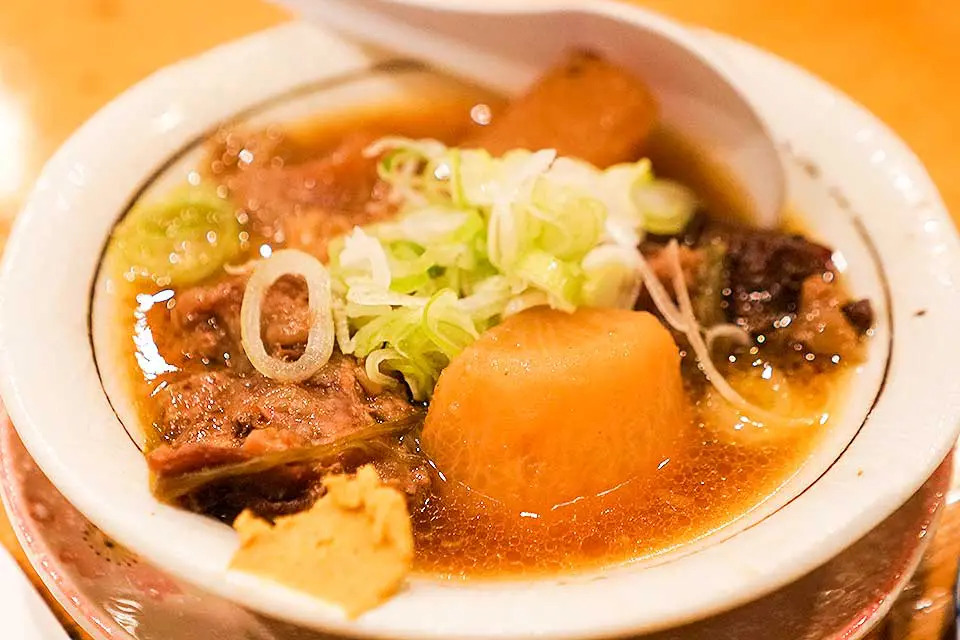 Not only is Takogiku conveniently located just a minute's walk from the Keio Inokashira Line's ticket gate, but its consistently delicious dishes also contribute to its popularity. In particular, their braised beef tendon is a must-try delicacy that will surely leave you wanting more.
Shibuya has seen a decline in longstanding establishments due to redevelopment, making places like Takogiku all the more important in preserving the depth of the city. The desire for a gathering of three or four people in a cool, traditional izakaya setting is common in Shibuya, and Takogiku, with its numerous four-person tables, is highly recommended as a reliable choice for such occasions.
Address: 1-6-2 Dogenzaka, Shibuya-ku, Tokyo
Business Hours: 17:00 – 23:45 (Open daily)
Established: Around 1975
7,"Senryo"
Since its establishment in 1968, Senryo has been a beloved izakaya in Shibuya, known for its popular meat dishes made with meat and offal. Despite being located on Shibuya's bustling Chuo-dori street, it exudes a comfortably calm atmosphere that attracts many customers, including those with black belts.
The three-story restaurant provides a spacious setting, accommodating up to 90 people and welcoming solo diners as well. It is a generous izakaya that embraces a wide range of clientele.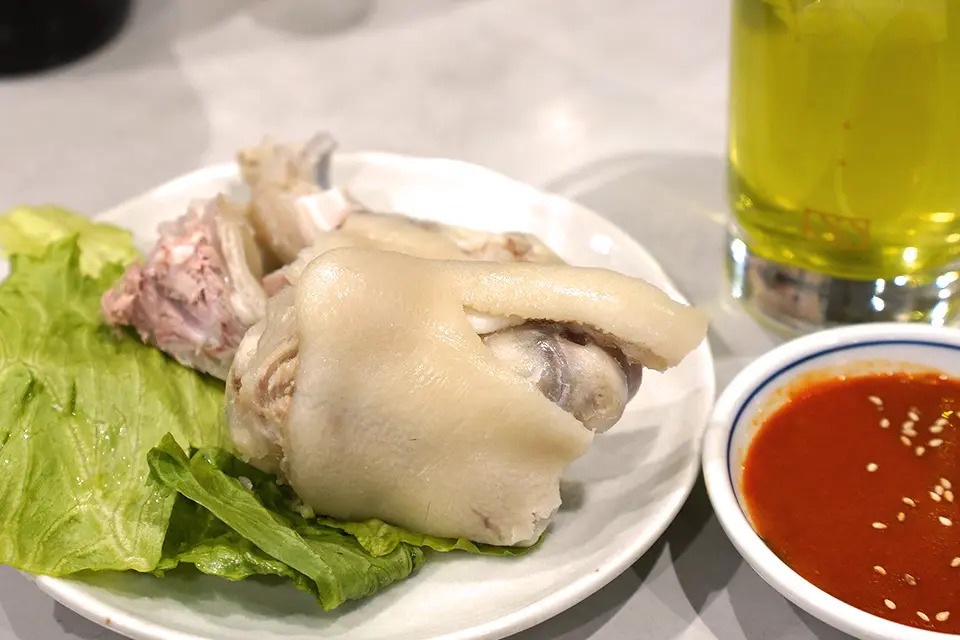 One highly recommended dish is the pork trotters, priced attractively at 380 yen. Served chilled, they have a delightful firmness on the outside while remaining tender on the inside, making them enjoyable even for older patrons. The tangy and spicy original sauce adds a lingering flavor that enhances the overall experience.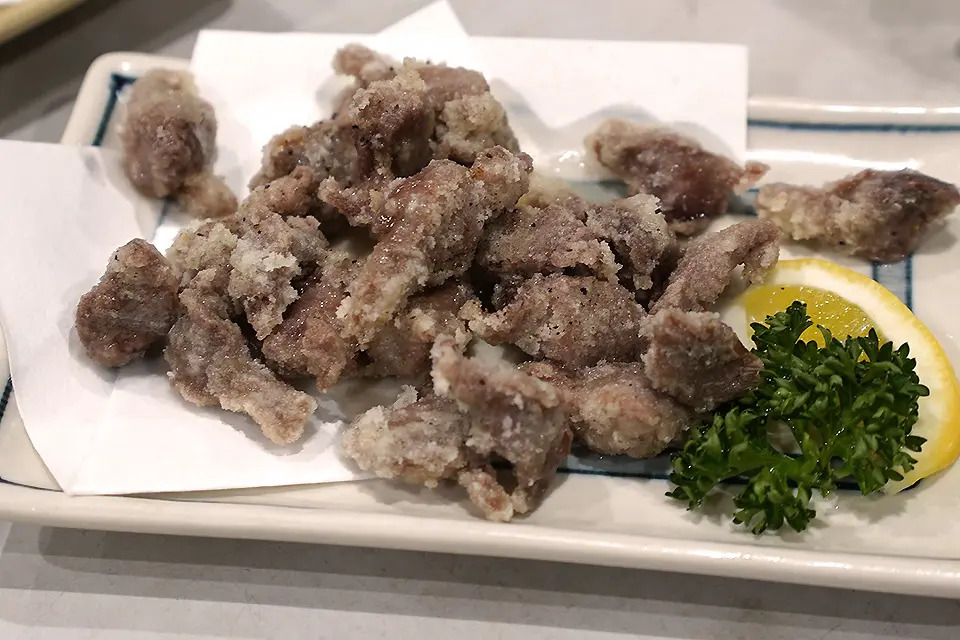 Despite being an older establishment, Senryo is well-maintained, boasting a bright and inviting ambiance. It is a suitable choice for those who prefer a pub-like atmosphere without excessive formality.
Address: 1-6-6 Dogenzaka, Shibuya-ku, Tokyo
Business Hours:

Monday to Friday: 17:00 – 23:40 (Last order at 23:00)
Saturday, Sunday, and Holidays: 17:00 – 23:30 (Last order at 23:00)

Open on Sundays
Regular Holiday: Irregular
Established: 1968
8,"Torisuke"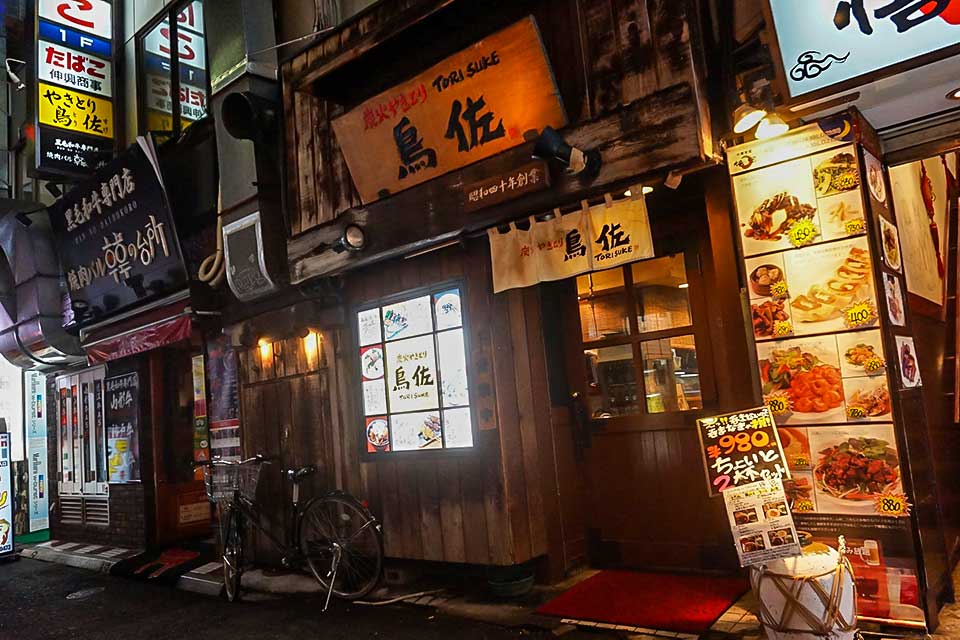 Torisuke has been operating since the 1960s and stands as a long-standing establishment amidst the trendy eateries catering to young people. Its continued success can be attributed to the deliciousness of its straightforward, handmade dishes.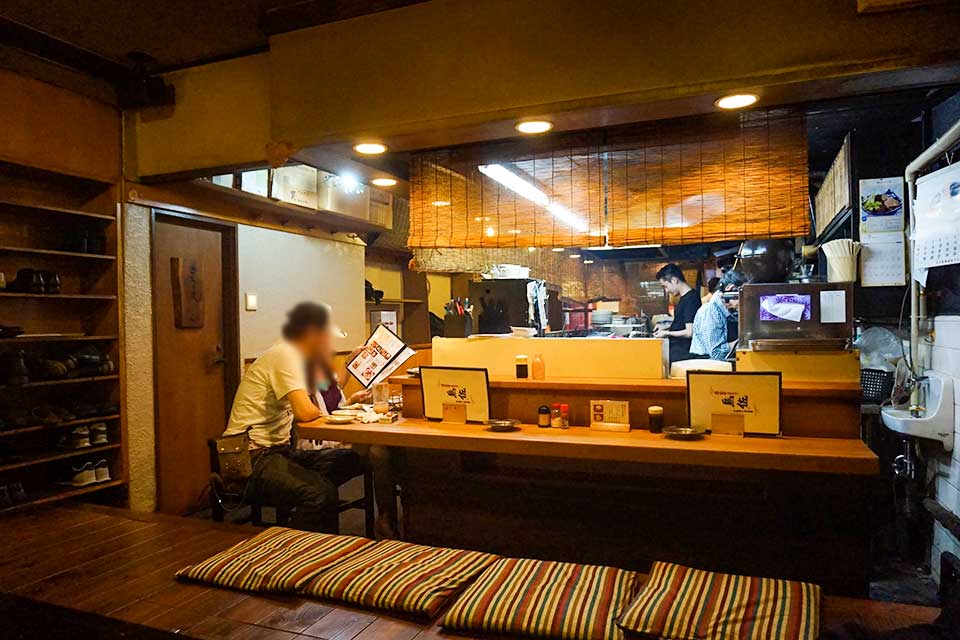 With its nostalgic interior, Torisuke creates a warm and inviting atmosphere. Unlike larger establishments, it offers a tranquil setting, making it an ideal choice for intimate dates or casual gatherings with friends. The family-run business provides personalized and welcoming service, adding to its charm.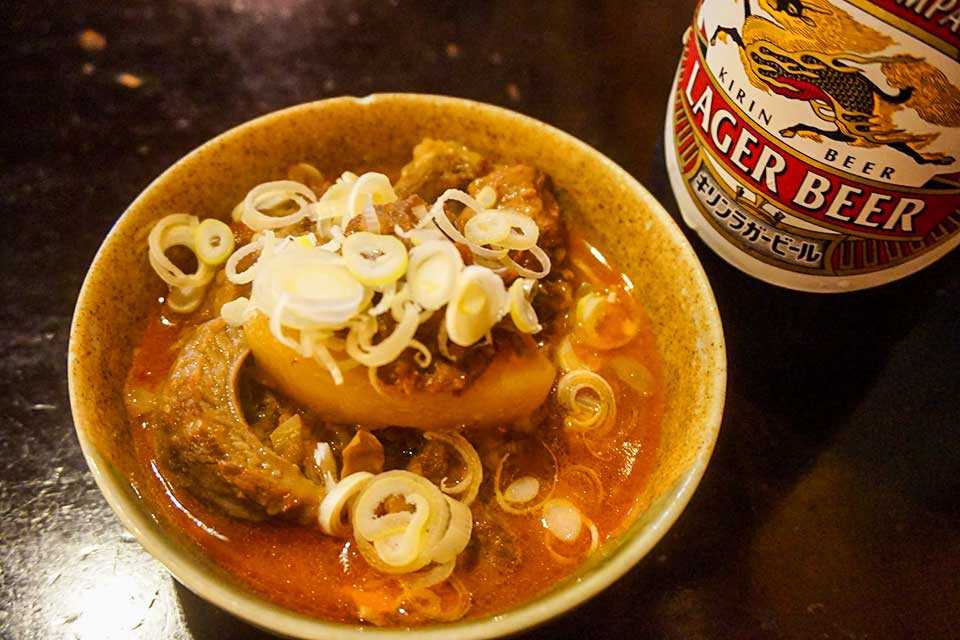 A specialty of Torisuke is the carefully simmered beef tendons, known for their rich flavors.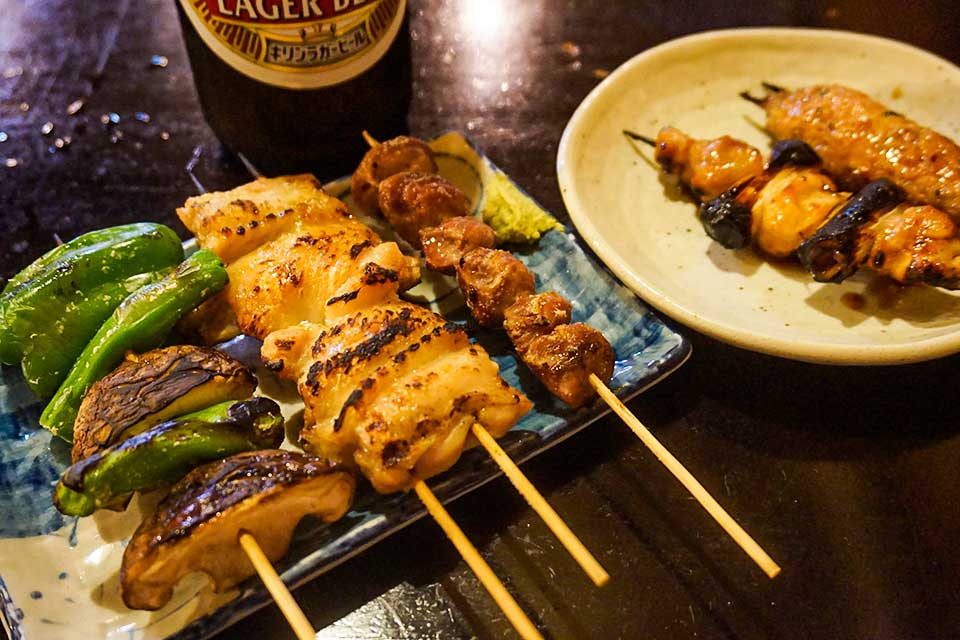 In addition to their delectable yakitori skewers, they also serve daily seafood dishes, making it a great choice for those who want to enjoy a variety of flavors during a second round of drinks. The "shime-saba" (marinated mackerel) is particularly outstanding! Don't miss the opportunity to enjoy a drink at the traditional counter of this long-standing establishment.
Address: 2-29-13 Dogenzaka, Shibuya-ku, Tokyo
Business Hours: 17:30 – 24:30 (Closed during the year-end and New Year holidays)
Established: 1965
9,"Fukuchan 2nd"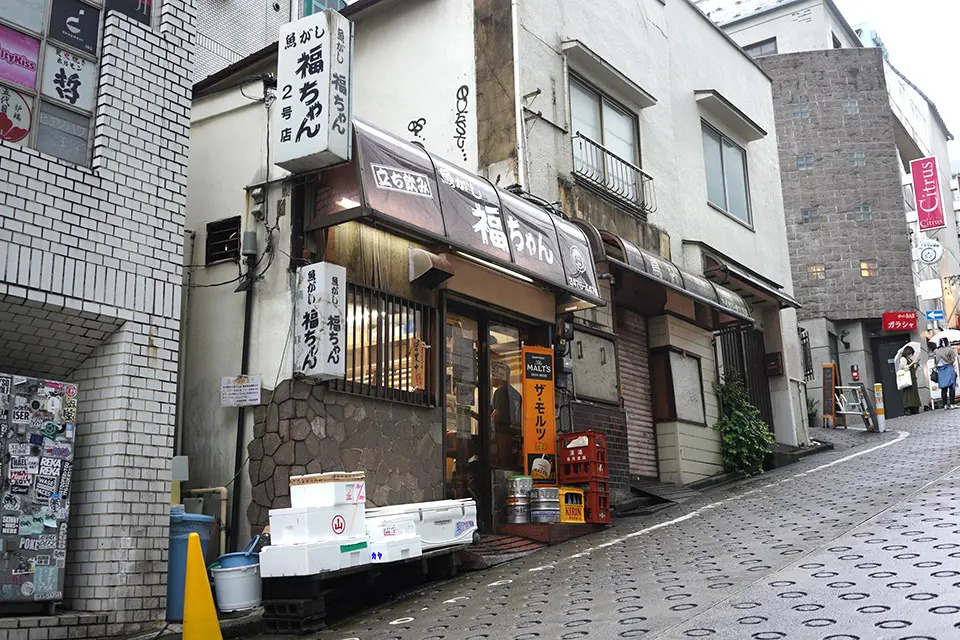 Fukuchan, the standing seafood izakaya in Shibuya, is an incredibly unique establishment. It offers generously portioned seafood dishes at unbelievably low prices.
As a popular spot, there are specific rules in place to ensure everyone can enjoy their experience. Each dish can only be ordered once, group reservations are limited to three people, and the maximum stay is one hour.
Despite its compact size, Fukuchan boasts an impressive variety of seafood. You'll be amazed at how they manage to fit such a vast selection of fish into their small kitchen.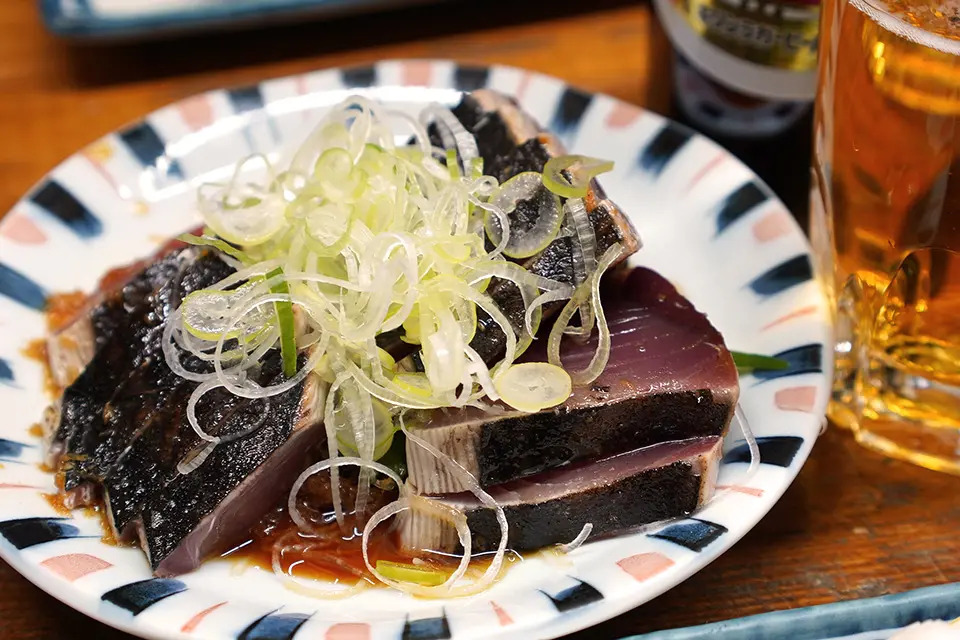 The dishes are presented in a hearty and generous manner, with thick cuts and abundant portions. You won't find any disappointments when it comes to the quality of the fish.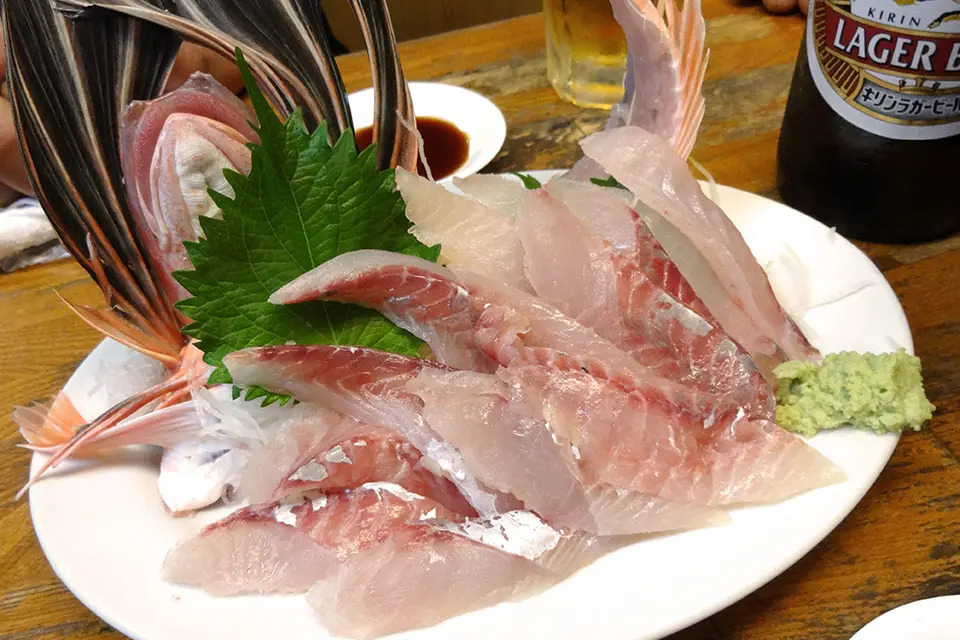 While you can only place one order, be mindful not to overdo it. Use it wisely and enjoy a satisfying and wallet-friendly experience priced around 2,000 yen.
Address: 1-11-8 Dogenzaka, Shibuya-ku, Tokyo
Business Hours: 16:00 until sold out (Closed on Saturdays, Sundays, and holidays)
10,"Morimoto"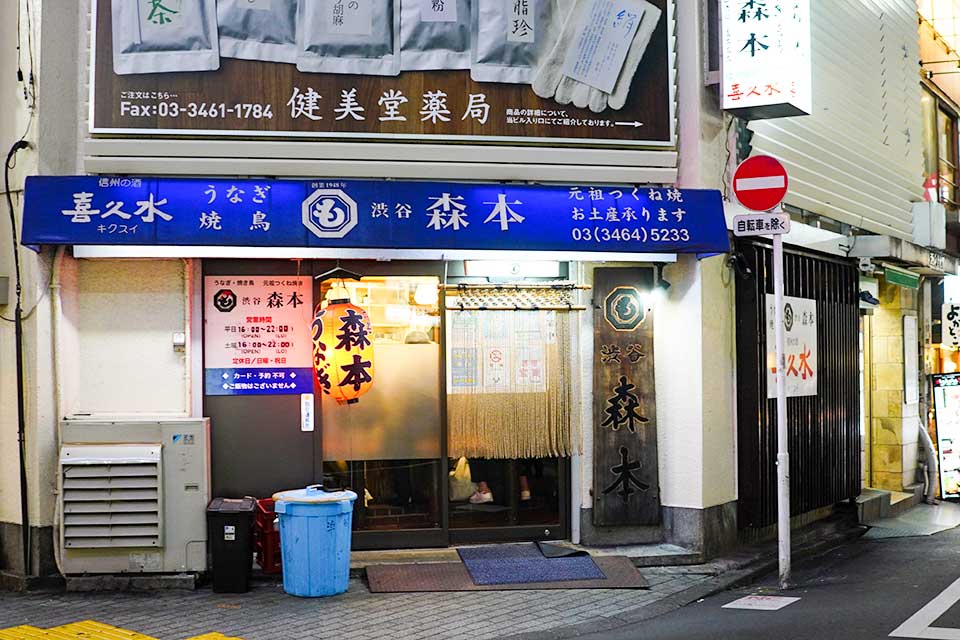 Established in 1948 as a street vendor selling eel and loach in Dogenzaka, Morimoto began its operations as "Benten-tei" in a brick building ten years later. After another relocation, it has been operating under the name "Morimoto" at its current location.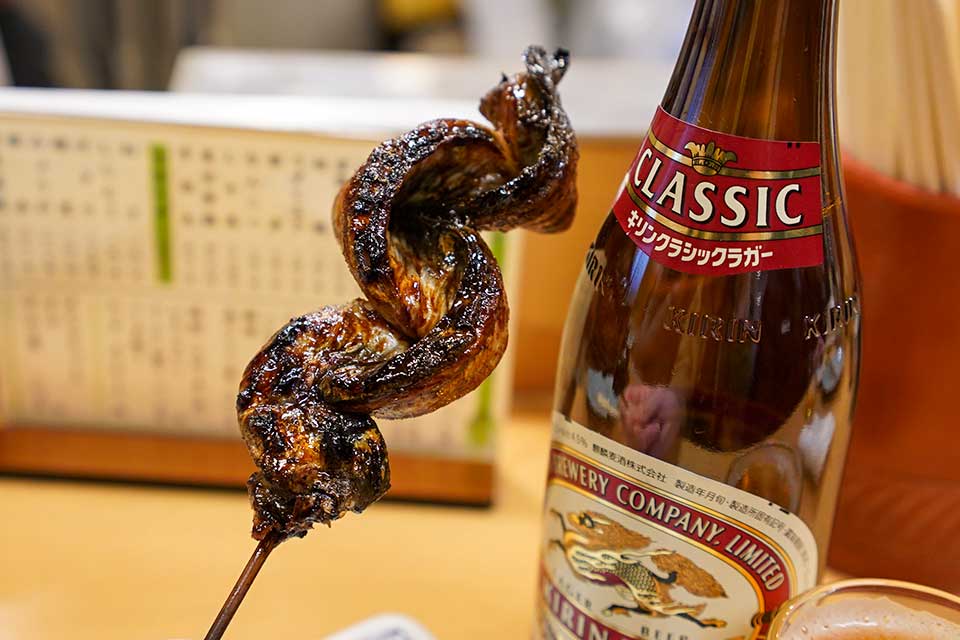 The specialty dish is called "Unagi Futomaki," which is grilled eel skewers. They are cooked with a rich and aged sweet sauce, resulting in a delightful contrast between the crispy outer layer and the tender, melt-in-your-mouth eel.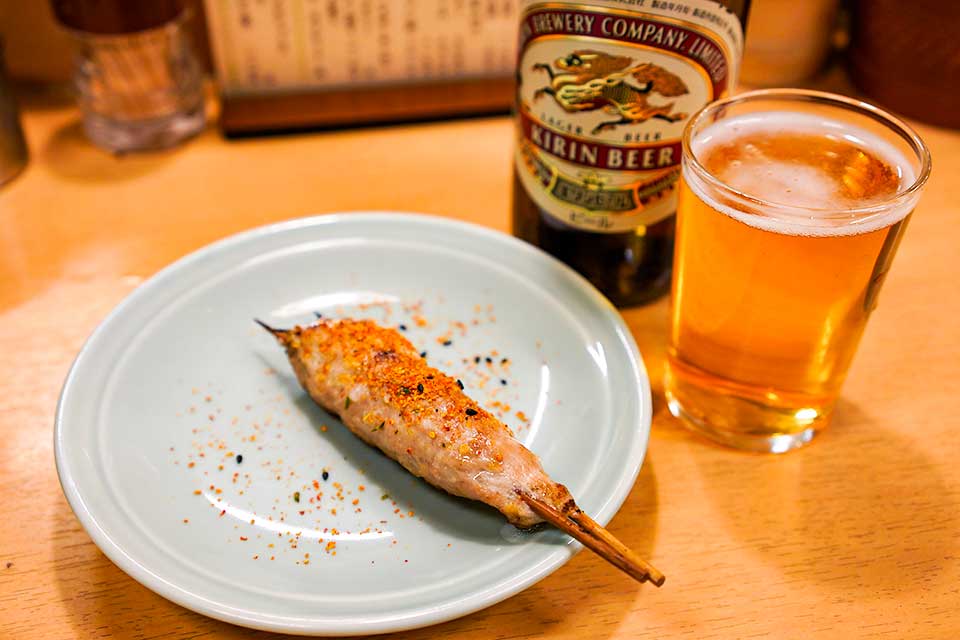 Another popular menu item is the "Tsukune," which has a refreshing yuzu aroma.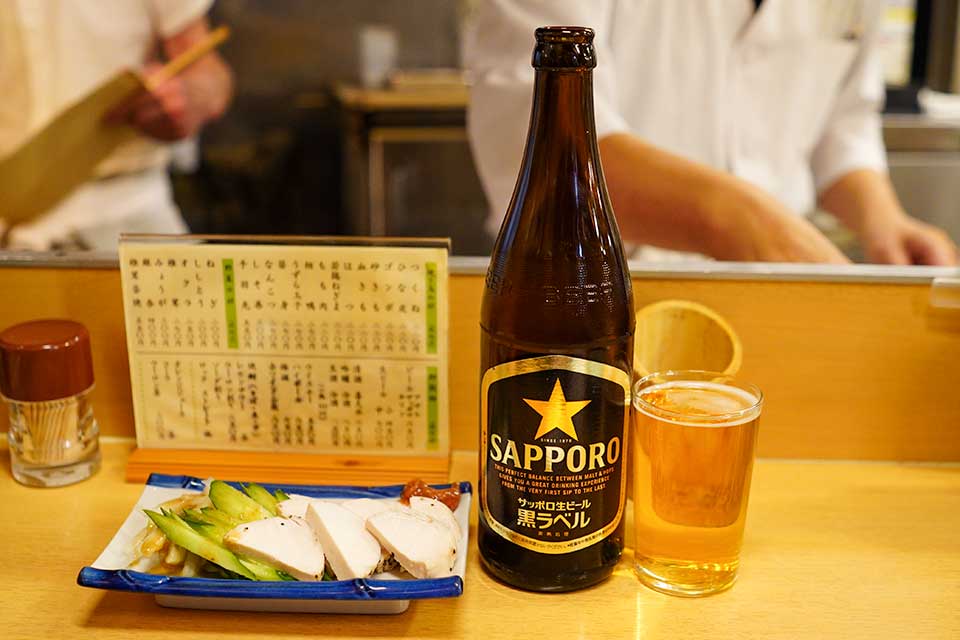 The homemade ham, made with chicken, is quite different from commercially available ones. It has a moist and tender texture that sets it apart.
Reservations are not accepted at this establishment, so it's first-come, first-served, and you'll be seated at the counter. It's not a place for lingering, but rather a recommendation to enjoy the hot skewers that are promptly grilled. Even if you have to wait for a seat, it's worth it. Morimoto is a fantastic restaurant that shouldn't be missed.
Address: 2-7-4 Dogenzaka, Shibuya-ku, Tokyo
Business Hours: 16:00-22:00
Regular Holiday: Sundays and public holidays
Established: 1948
Have you found any intriguing izakaya?
As you can see, Shibuya is home to numerous longstanding izakaya that specialize in yakitori, making it a fierce battleground for this grilled chicken delicacy. Each establishment takes pride in the variety of chicken cuts, grilling techniques, and freshness, offering unique and enticing experiences.