Shinjuku, Tokyo is the largest entertainment district in Japan. There are about 1,500 izakayas within a 1km radius of Shinjuku Station.
This time, we will introduce only the long-established izakayas that were founded before the 1970s in Shinjuku. There are many regular customers who are attracted to the special charm of the store that has been in business for a long time. Visiting the old-fashioned individual stores, including family-run businesses, will make the night in Shinjuku even more enjoyable.
1,"Donzoko"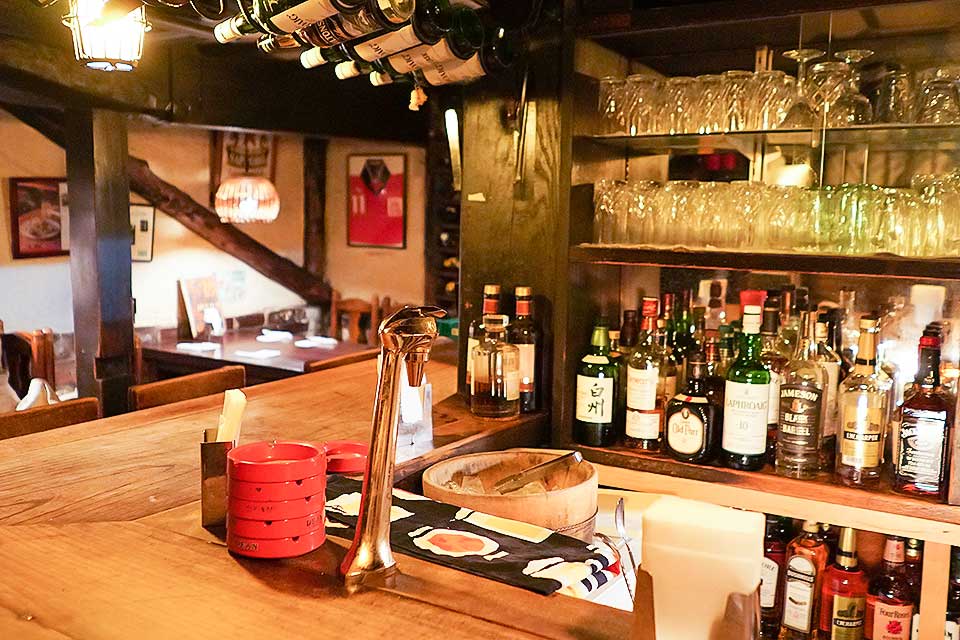 Established in 1951 by Mr. Yano, an actor who appeared in the stage adaptation of playwright Maxim Gorky's play "Donzoko." The unique name "Donzoko" is derived from the play in which he performed. Located in Shinjuku, it was a favorite spot for writers, directors, and even renowned filmmaker Akira Kurosawa.
Amidst the historic Shinjuku Suehiro-tei area, known for its many longstanding establishments, Donzoko stands out with its rich history and a sense of solemnity in its exterior and interior. It may seem a bit intimidating at first, but it is just a regular izakaya where intellectuals still gather.
Why not enjoy some Donzoko cocktails, known as the original chu-hai in Shinjuku, while savoring café-style pizza and meat dishes? It's an opportunity to indulge in an adult's time.
Address: 3-10-2 Shinjuku, Shinjuku-ku, Tokyo
Business Hours:

Monday to Friday: 17:00-23:30 (Last Order)
Saturday, Sunday: 11:30-23:30 (Last Order)

Open on Sundays
Closed: None (However, closed from December 31st to January 4th)
Established in: 1951
2,"Chirinbō"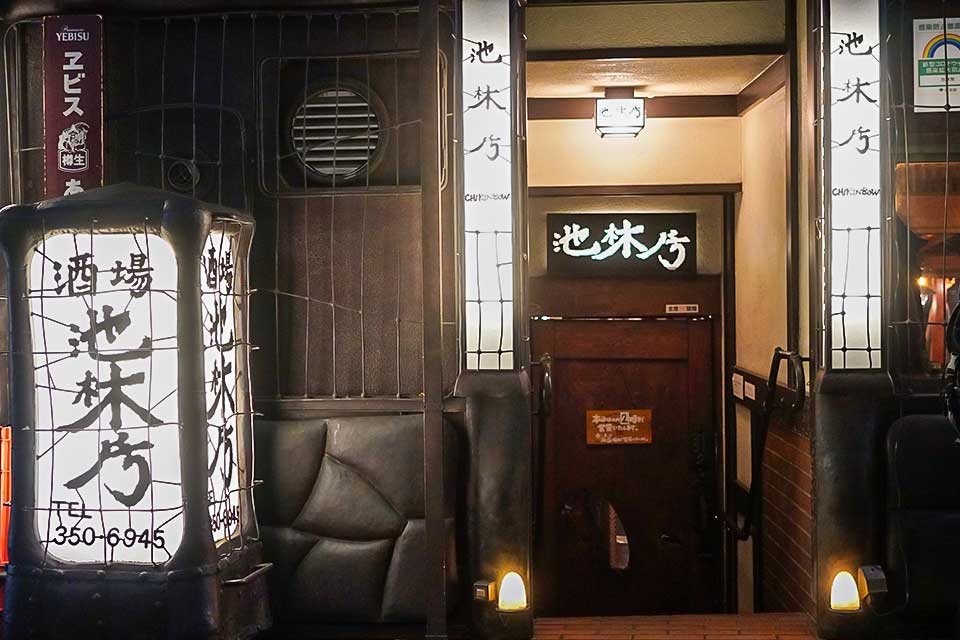 Established in 1978, "Ikebayashi Bō" is another indispensable izakaya when it comes to introducing Shinjuku's izakayas. It is located just a 20-second walk from Donzoko, and some people even hop between both establishments. It attracts many fans from the fields of theater, film, literature, and publishing, with Sei Shōnagon being a regular customer. It is also known as a famous filming location for television dramas.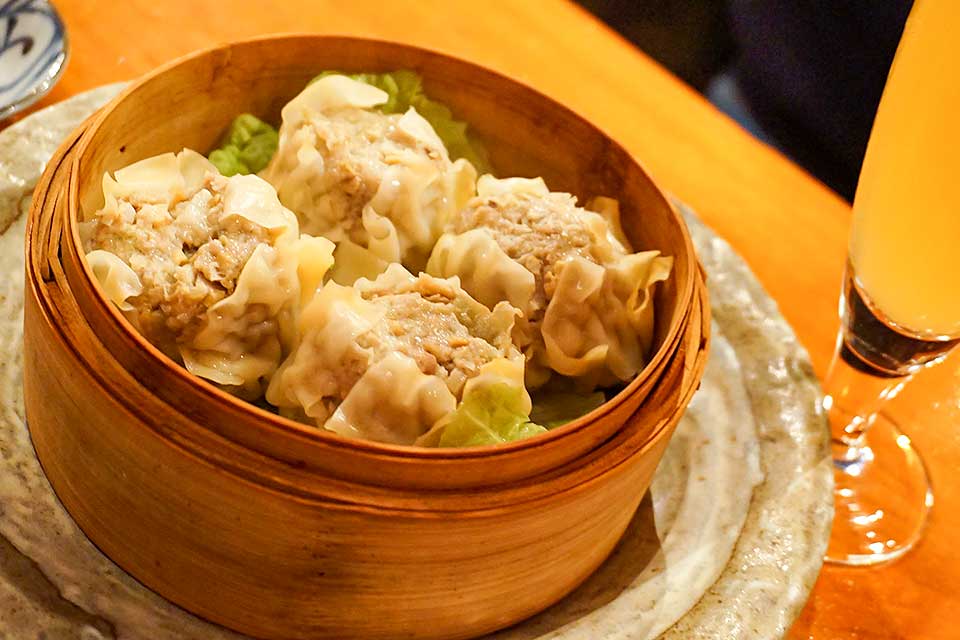 Chirinbō offers a selection of high-quality draft beer, sake, and an extensive wine lineup. The menu includes a variety of Japanese, Western, and Chinese dishes, all of which are consistently delicious and complement the range of alcoholic beverages. The specialty "Jumbo Shumai" is especially exquisite.
Address: 3-8-7 Shinjuku, Shinjuku-ku, Tokyo
Business Hours:

Tuesday to Sunday: 17:00-1:00 (Last Order: 24:00)
Friday, Saturday, and the day before a national holiday: 17:00-2:00 (Last Order: 1:00)

Open on Sundays
Closed: Mondays
Established in: 1978
3,"Kanae"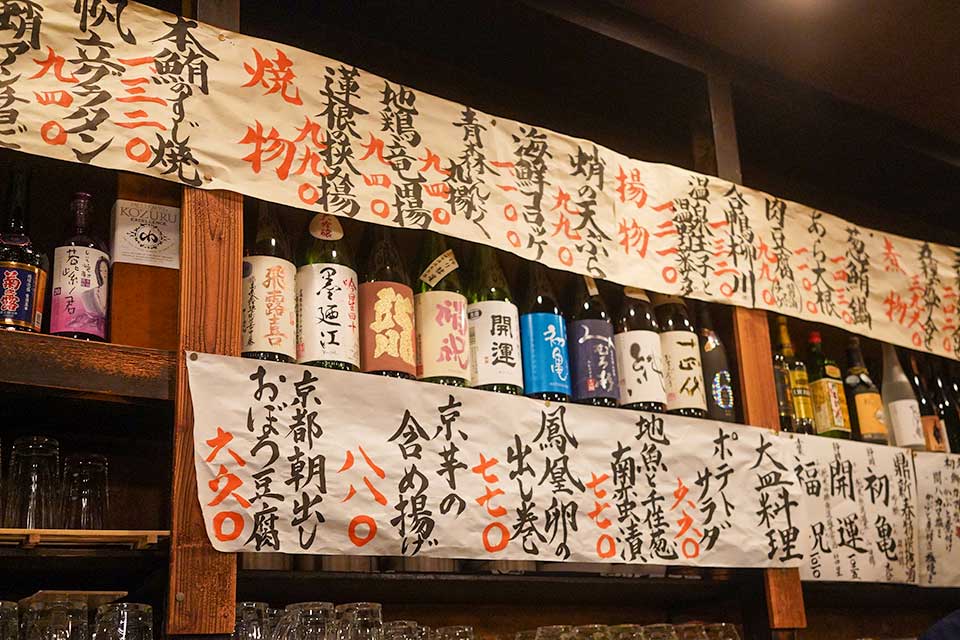 Located in the basement of a retro building, Kanae stands out with its somewhat hesitant exterior, which may give first-time visitors pause. However, once you step into the underground space, you'll be greeted with a captivating and deeply satisfying world that would enchant any bar lover. Kanae is a long-established izakaya with a counter-style setup, offering a selection of freshly delivered tuna and yellowtail from Toyosu, as well as local coastal fish.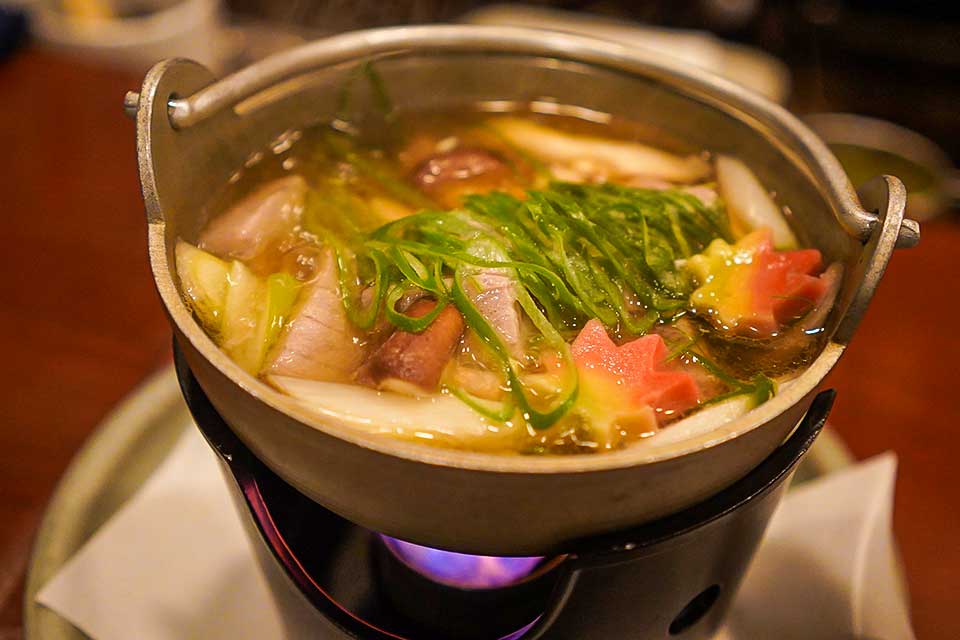 The cuisine at Kanae has a slight Kansai-style traditional Japanese dining influence. One highly recommended dish is the Negitoro Nabe, a hot pot featuring green onion and minced tuna, as well as other tuna dishes. The Negitoro Nabe, in particular, is exquisite, as the flavors of the green onion and the fatty richness of the tuna meld together perfectly.
Address: B1F, 3-12-12 Shinjuku, Shinjuku-ku, Tokyo
Business Hours:

Monday to Saturday: 16:00-23:45
Public Holidays: 16:00-23:00

Closed on Sundays (If Monday is a public holiday, it will be closed on Monday)
Established in: 1972
4,"Boruga"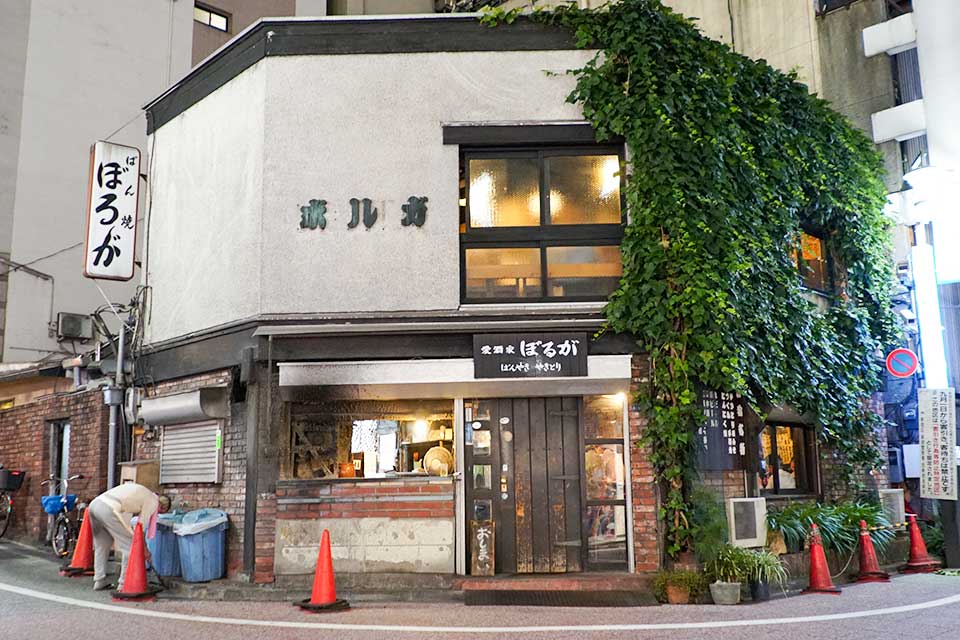 Originally founded in Omoiden Alley, "Boruga" relocated to its current brick-style building, inspired by a mountain lodge, in 1958. The founder, who had a love for Russian literature, named the izakaya after the famous Russian river, Volga. The third generation currently manages the establishment. "Boruga" was also a gathering place for intellectuals, with director Yoji Yamada being one of the regular patrons.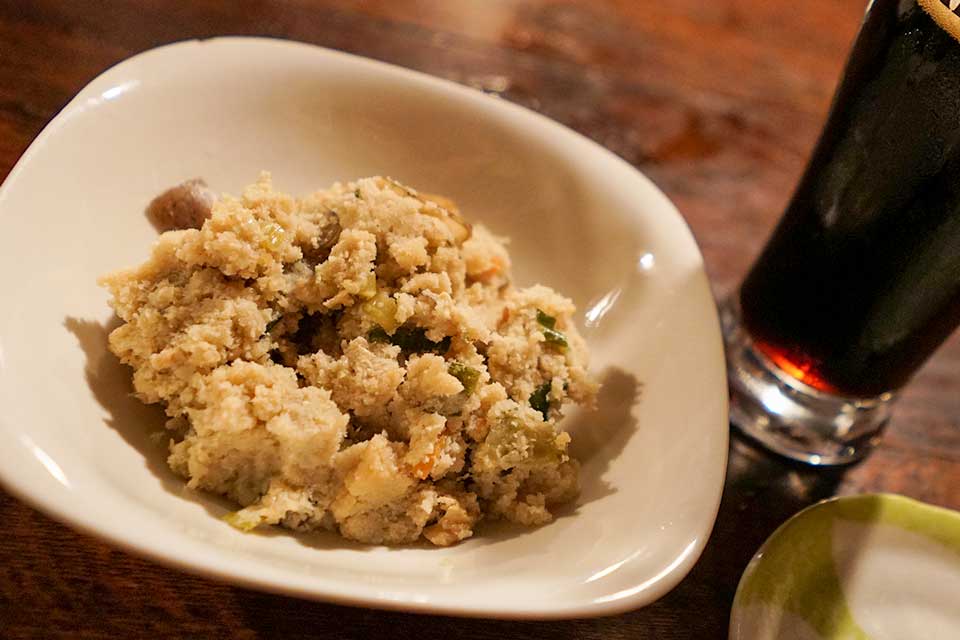 Inside the lantern-lit interior, you can enjoy traditional charcoal-grilled dishes such as the signature "Yakitori 5 sticks" (originally grilled "ban" of waterfowl, now pork intestines) and other simple yet delicious professional flavors like "Tonburi" (angelica seed), Negi-nuta (green onion and miso paste), Okara (soy pulp), and Potato Salad.
Note: The term "Yakitori 5 sticks" refers to skewered grilled dishes, with the number 5 symbolizing a standard set of various ingredients.
Address: 1-4-18 Nishi-Shinjuku, Shinjuku-ku, Tokyo
Business Hours: 17:00-23:00
Closed on Sundays and public holidays
Established in: 1949 (Current building since 1958)
5,"Banban"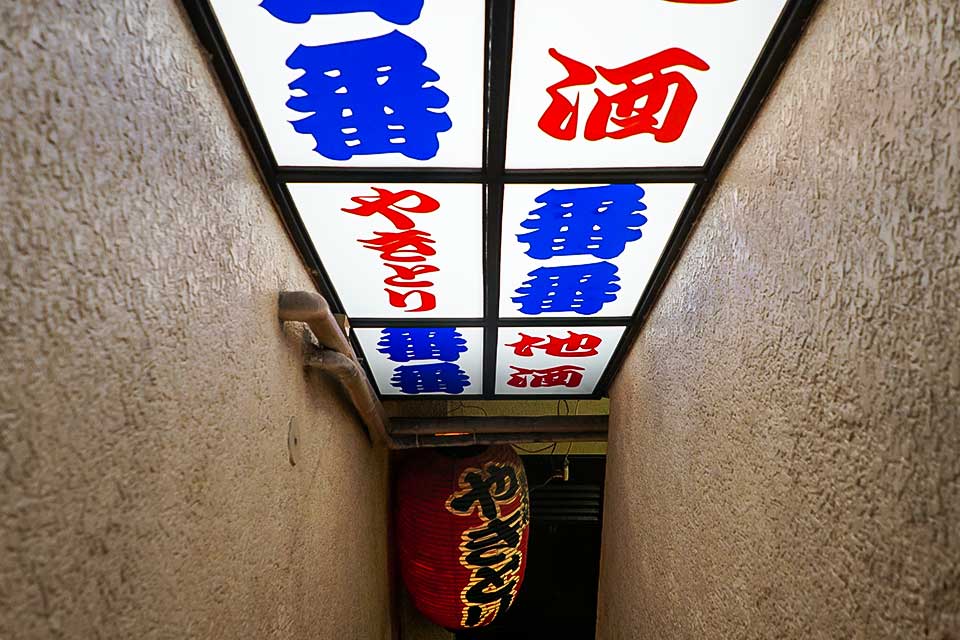 Founded in 1976, Banban is located just off Yasukuni Street, as you enter Kabukicho. The restaurant is situated in the basement of a mixed-use building, making it a bit difficult to find amidst the bustling Kabukicho area. However, it is undoubtedly a worthy izakaya to visit.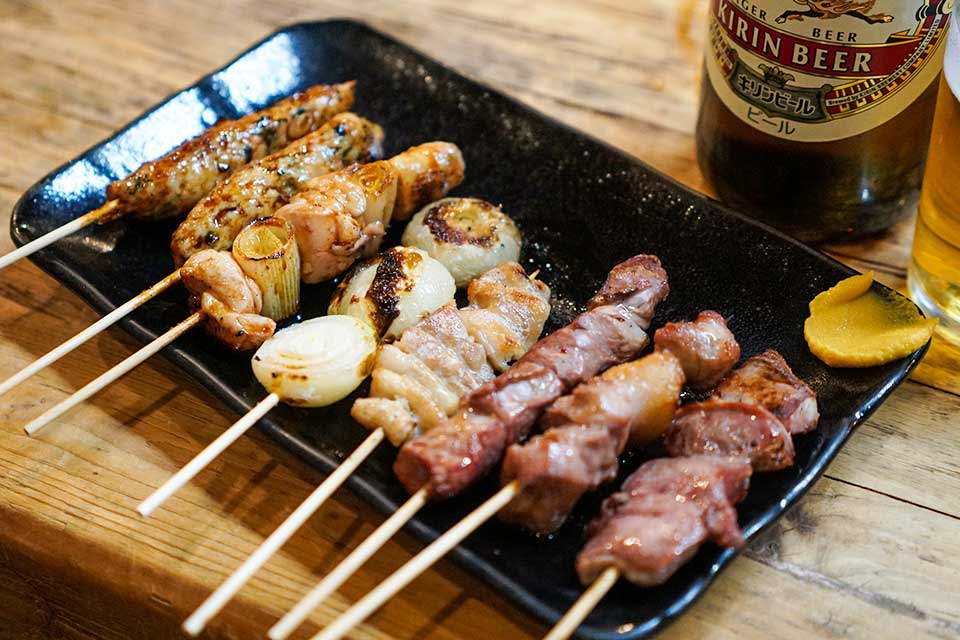 With only counter seats available, Banban is not suitable for large groups. However, this characteristic actually fosters a sense of camaraderie among all customers present, creating an atmosphere where everyone shares a sense of unity, even without direct conversations between neighboring patrons. The familiar ambiance emanating from regular customers alone is enough to make the drinks flow effortlessly.
Combining charcoal-grilled yakitori and cold bottled beer, all at a price range starting from 2,000 yen, Banban is considered a gem in Kabukicho, delivering a delightful izakaya experience.
Address: B1F Umetani Building, 1-16-12 Kabukicho, Shinjuku-ku, Tokyo
Business Hours: 16:00-23:00 (Last Order: 22:30)
Open on Sundays
Generally no scheduled holidays
Established in: 1976
6,"Tori Tamura"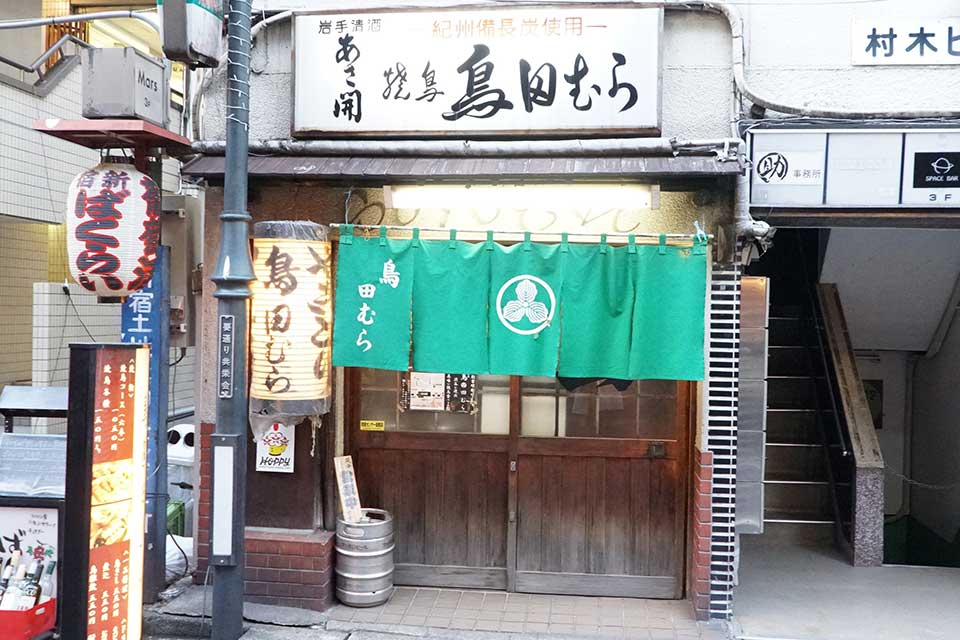 One of the representative yakitori izakayas in the Shinjuku Sanchome area, "Tori Tamura" was established in 1974. The original main store, which is still in use today, features a wooden door with frosted glass, giving it a nostalgic appearance. The interior of the restaurant is also designed with abundant use of wood, featuring a counter that extends towards the back and raised seating areas.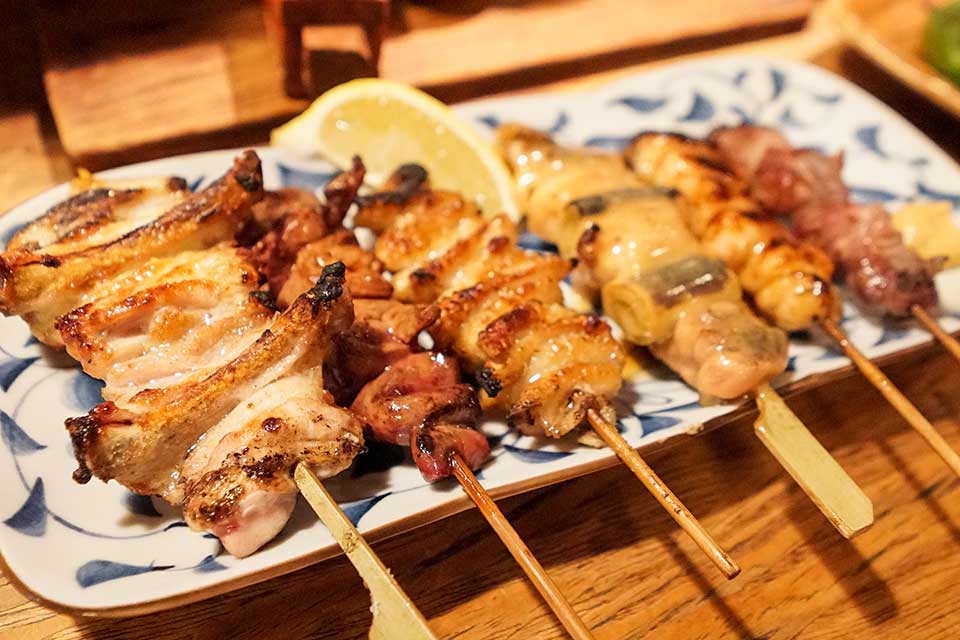 The customary way to start at "Tori Tamura" is with the 6-piece yakitori course (1,150 yen). It includes chicken wing, liver, skin, "hasami" (green onion-wrapped chicken thigh), "bonjiri" (chicken tail), and heart. The seasoning is left to the chef's choice, and the "hasami" comes with a unique miso-based sauce. The chicken wings, with a crispy exterior and juicy interior, are particularly outstanding and pair well with the smoothness of junmai sake.
Address: 3-11-2 Shinjuku, Shinjuku-ku, Tokyo
Business Hours:

Monday to Saturday: 15:00-03:00 (Last Order: 02:00)
Closed on Sundays and public holidays

Established in 1974
7,"Satsuma Ogojo"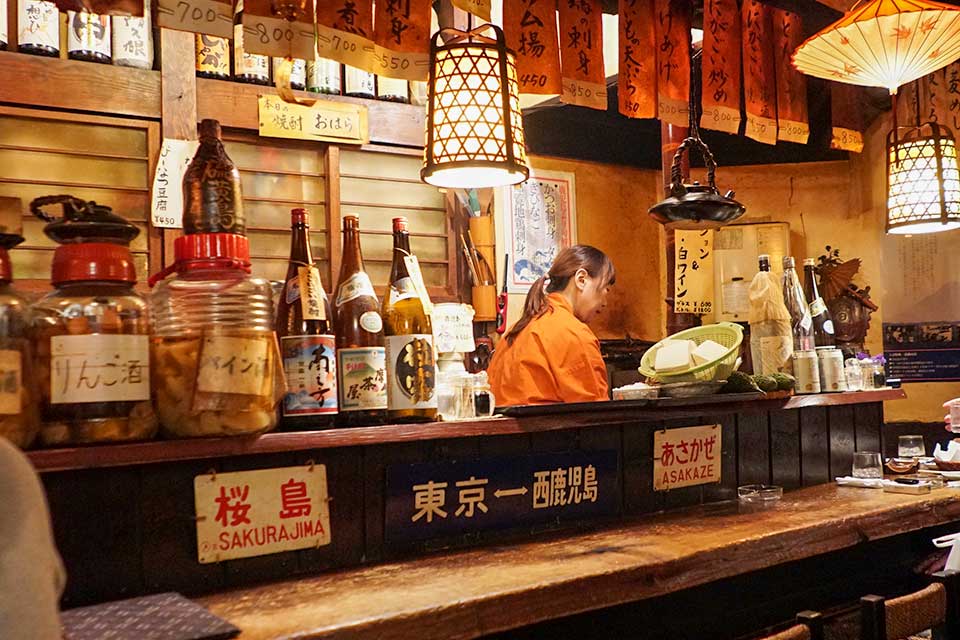 fSatsuma Ogojo is a restaurant serving Kagoshima cuisine, opened by Tomesan from Chiran Town in Kagoshima Prefecture. The establishment is currently preserved by their grandchild, carrying on the history of the restaurant. "Satsuma Ogojo" refers to women from Satsuma, which is a dialect term for "women from Kagoshima." Many familiar regulars frequent the place, and it attracts cultured individuals who are familiar with the restaurant's background.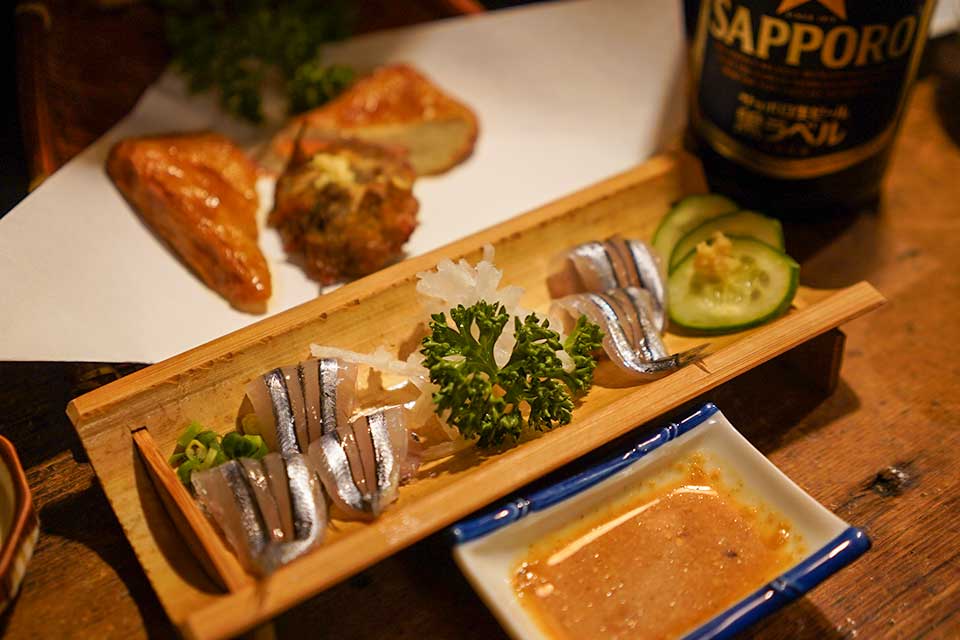 In Tokyo, you can enjoy rare dishes such as raw Kibinago (silver-stripe round herring), Satsuma-age (deep-fried fishcake), Tonkotsu (pork bone) and pork miso, and Katsuo no Harappi (grilled bonito belly), which are popular choices. Despite being in Shinjuku, you can immerse yourself in the atmosphere of Kagoshima.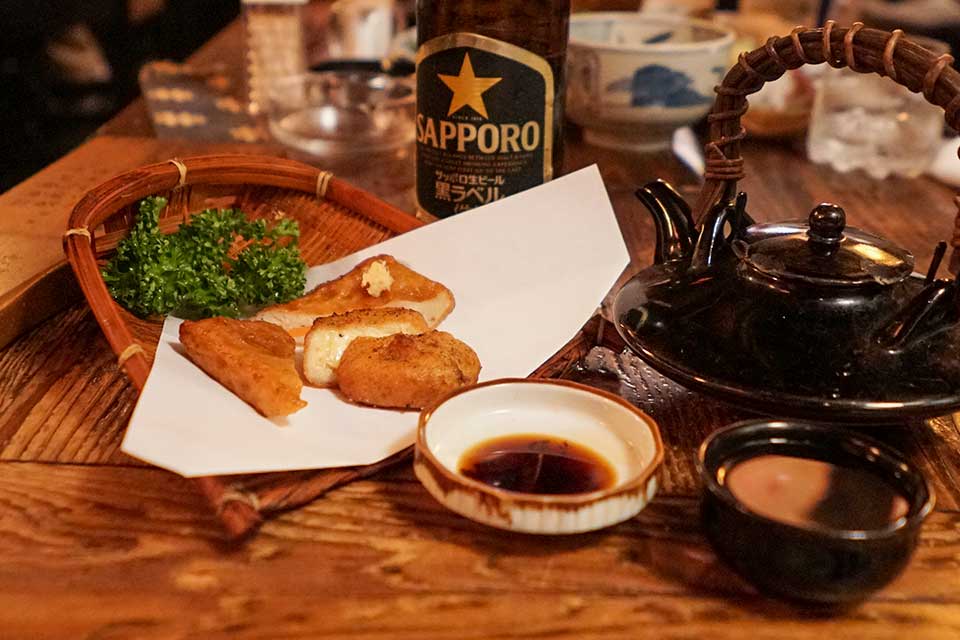 Of course, the selection of Satsuma shochu is abundant. It's a Kagoshima tradition to warm up Kurochitose (Kurojyoka) and enjoy it."Kurojoka" is a traditional kettle in Kagoshima.
Address: B1F, 3-10-3 Shinjuku, Shinjuku-ku, Tokyo
Business Hours: 17:00 to 24:00
Regular Holiday: Sundays and public holidays
Established around 1969
8,"Mantarou"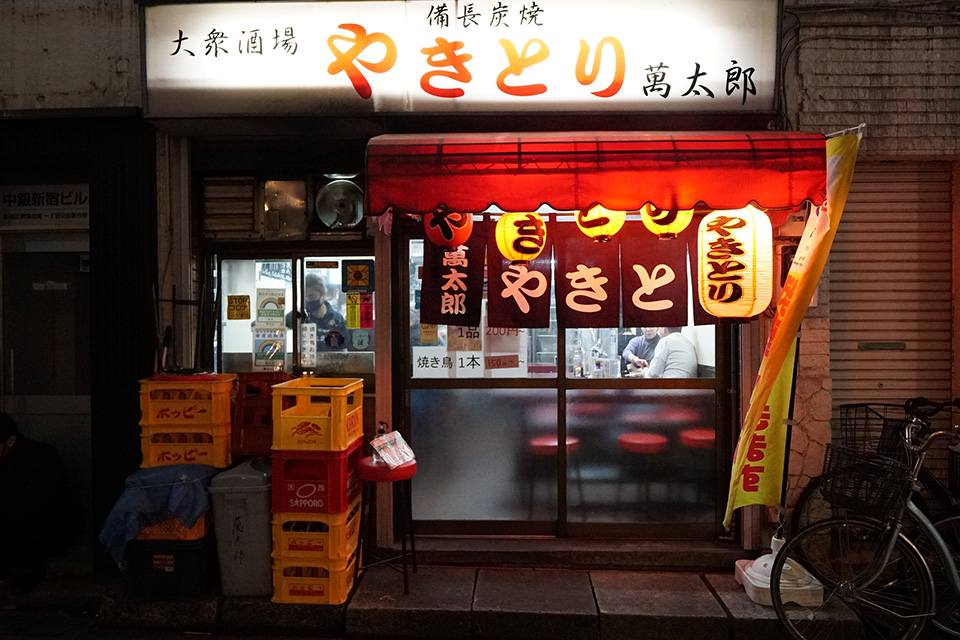 Located in the area stretching from Seibu Shinjuku, which has undergone significant redevelopment, to Kabukicho, Mantarou is a longstanding izakaya known for its charcoal-grilled dishes.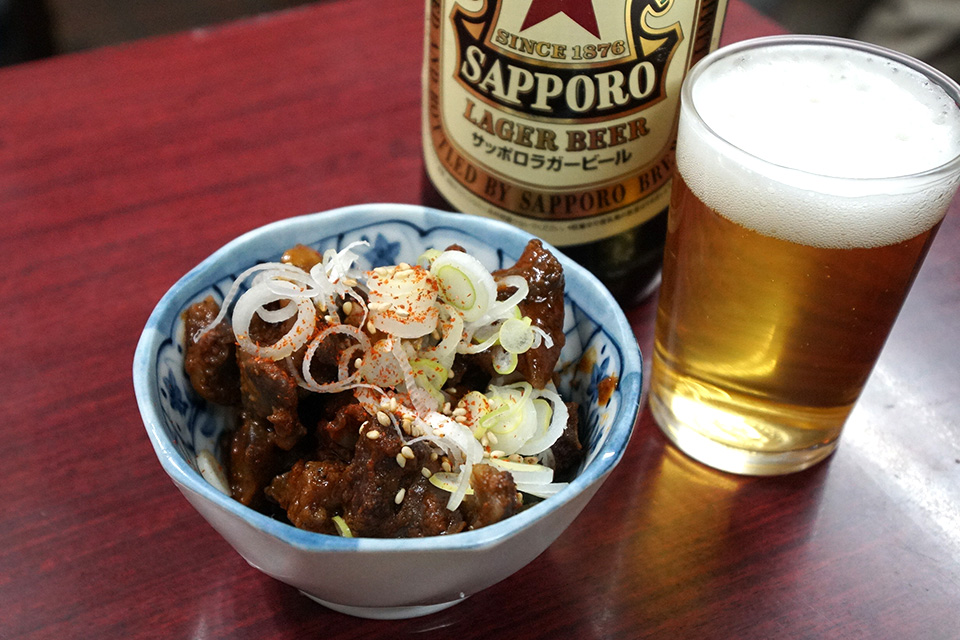 Although the average age has decreased as the founder's family has taken over the business, the popular traditional dishes have retained their original flavors, and the ambiance of the restaurant remains unchanged. It operates until 23:30, close to the last train on the Seibu Shinjuku Line, attracting customers who drop in for a quick drink after work or enjoy a lively atmosphere for late-night drinks.
Address: 1F, Chukin Shinjuku Dai-san Building, 1-28-6 Kabukicho, Shinjuku-ku, Tokyo
Business hours: 16:30-23:30 (Last order at 23:00)
Closed on Sundays and public holidays
Established in 1972 (Moved to the current location in 1993)
9,"Takigen"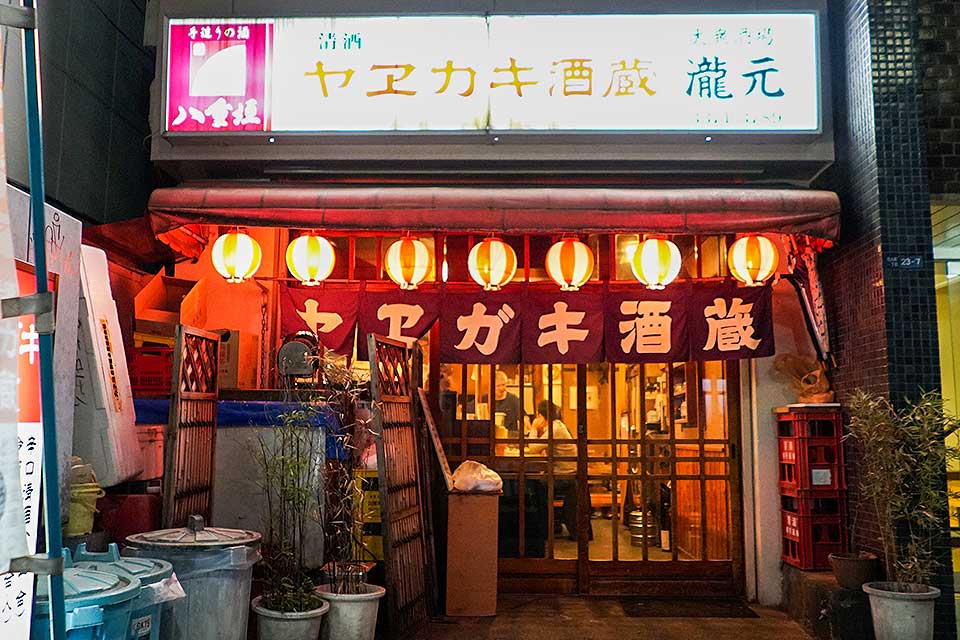 Takigen is an authentic casual Japanese restaurant that has been operating in Shinjuku Hyakunincho since 1970. The nearest station is JR Okubo Station, but it's also accessible within a 7-minute walk from Shinjuku's Ooguard. When it comes to exploring Shinjuku's dining scene, Takigen is a captivating choice.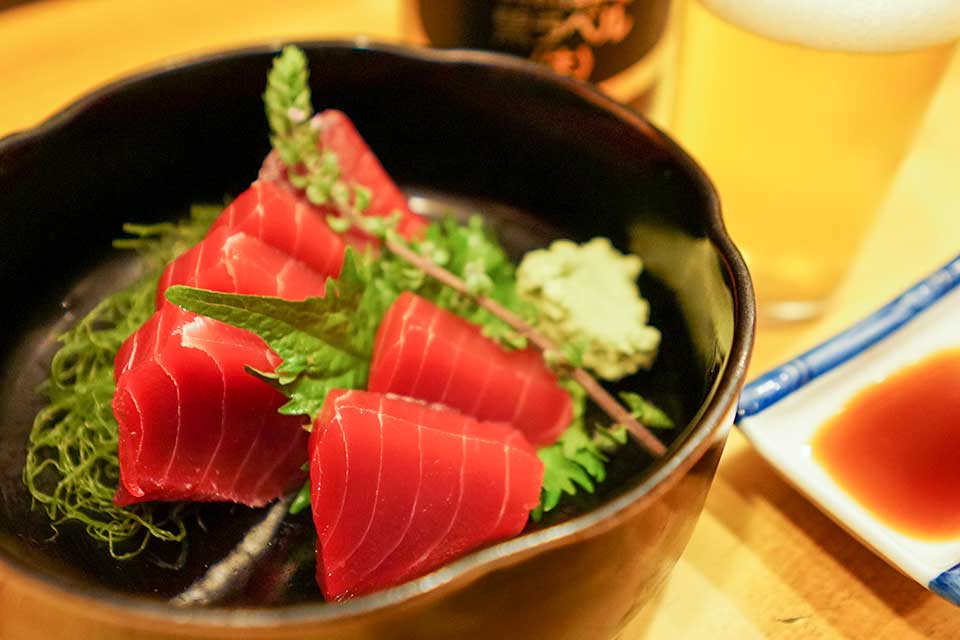 Fresh seafood sourced from the market is skillfully prepared by experienced chefs into exquisite Japanese cuisine.
Moreover, Takigen has a strong commitment to serving only the sake brand from Himeji's brewery, Yaegaki Shuzo. The specialty dish, Taratofu, pairs perfectly with their renowned dry sake, Yaegaki Otoko Shu Karakuchi, served in their iconic oversized snake-eye sake cups.
Please note that the name "Takigen" is a fictional translation provided for the purpose of this response, as there may not be an actual restaurant with this name in Shinjuku Hyakunincho.
Address: 3-8-7 Shinjuku, Shinjuku-ku, Tokyo
Business hours:

Tuesday to Sunday: 17:00 to 1:00 (last order at midnight)
Friday, Saturday, and the day before public holidays: 17:00 to 2:00 (last order at 1:00)

Open on Sundays
Closed on Mondays
Established in 1978
10,"Tsurukame Shokudo Kabukicho Branch"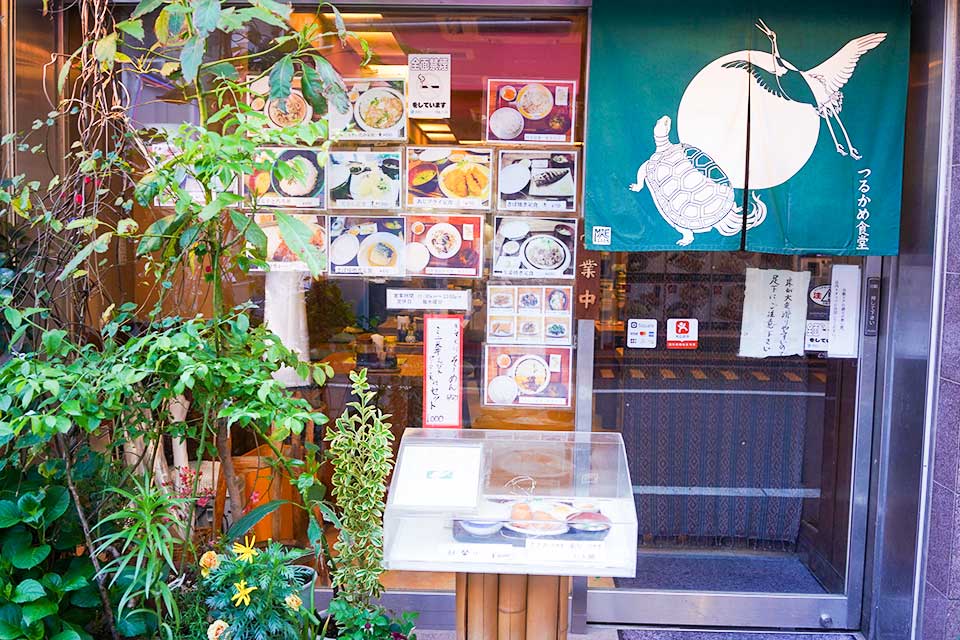 Tsurukame Shokudo is a long-established, casual diner located in Kabukicho. Founded in 1956, it holds a significant history among the eateries in Kabukicho. Despite being situated in the lively and neon-lit Kabukicho, it exudes a calm and relaxed atmosphere.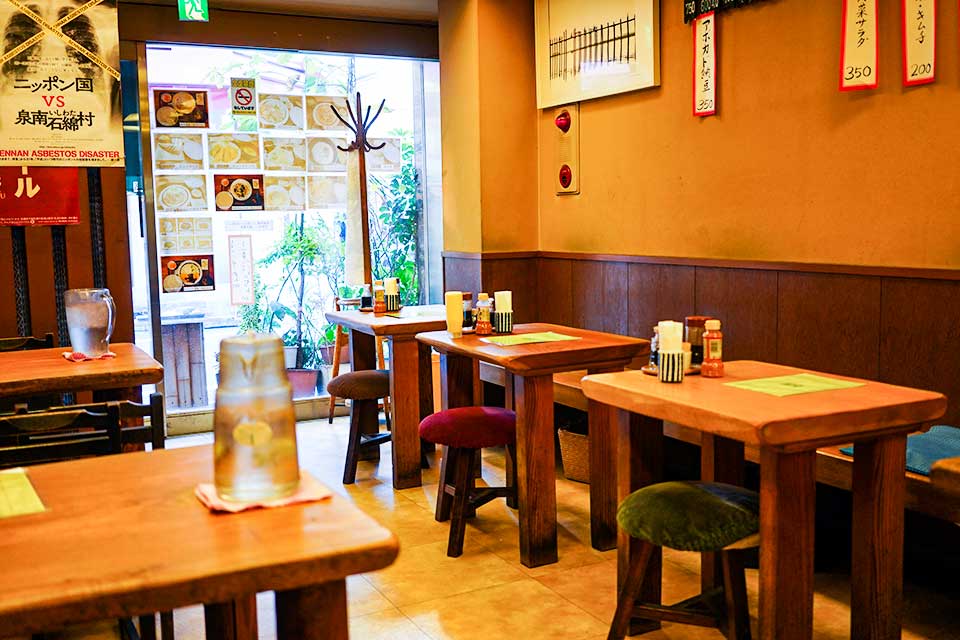 The menu features typical diner dishes such as simmered mackerel, stir-fried pork with ginger, and deep-fried horse mackerel. It is suitable for both enjoying a meal set with a side of beer and ordering individual items for an izakaya-style experience. While it doesn't operate late into the night, it has the most "late-night diner" menu composition in this area.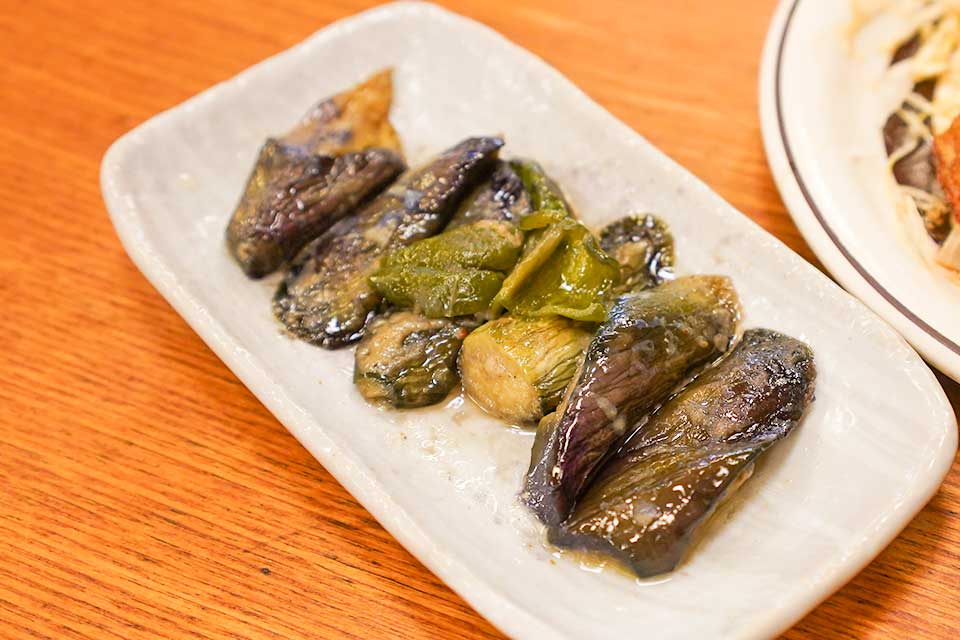 The beer of choice has always been Sapporo Lager in large bottles.
Address: 1-15-8 Kabukicho, Shinjuku-ku, Tokyo
Business hours: 11:30 AM – 11:00 PM (Please note that there is a break between 3:00 PM and 5:00 PM on weekdays. Closed on Wednesdays.)
Recommended for: Solo dining, after shopping, dining for two, small group gatherings (up to 4 people)
Budget: Approximately 1,500 yen
Did you find any interesting izakaya (Japanese pub) options?
While we couldn't introduce them all this time, Shinjuku is home to numerous longstanding eateries where you can enjoy not only izakayas but also other traditional dining experiences. Don't miss out on the following establishments:
Donjyaka(Established in 1979, a rustic sake bar)
Shinjuku Tsuna Hachi Sohonten (Established in 1924, a tempura specialty restaurant)
Tempura Funabashiya Shinjuku Honten (Established in 1886, a renowned Shinjuku restaurant offering traditional Japanese cuisine and tempura)
Nihon Ryori Sanpei (A dining establishment under the Sanpei Group, specializing in Japanese cuisine)
Unagi Kobayashi (Established in 1905, a long-standing eel restaurant)
Suntory Lounge Eagle
Shinjuku Lion Kaikan (A historic branch of Sapporo Lion Beer Hall)
Youshoku Akashia Shinjuku Honten (Established in 1963, a Western-style restaurant known for its rolled cabbage)
O Roji (Established in 1921, a tonkatsu restaurant with signature dishes like katsu curry and tonkatsu rice bowl)
Nagano-ya (Established in 1915, a popular casual eatery near the station)